Jennifer Skulte-Ouaiss, Ph.D.
jennifer.skulte-ouaiss@lau.edu.lb
Lebanese American University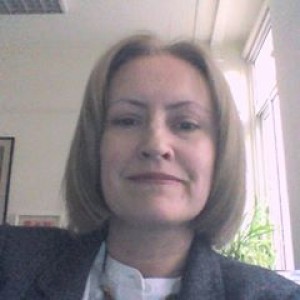 Address: Lebanese American University
City: Beirut
Country: Lebanon
About Me:
Jennifer Skulte-Ouaiss has been successful in bringing in external research grants to fund original research and working with colleagues to continually improve standing of the Political Science & International Affairs program and Lebanese American Univeristy. Skulte-Ouaiss also is active in university-wide strategic planning as well as coordinating accreditation for individual schools while taking the lead on program and institutional assessment. Her research and commentary has focused terrorism, borders and (in)security, refugees and migration, American foreign policy and domestic politics as well as broader comparative politics and international relations topics. For over 15 years, she has taught a wide variety of undergraduate- and graduate-level political science and international affairs courses while actively participating in scholarly conferences and publishing research results.
Research Interests
Comparative Political Institutions
Immigration & Citizenship
Foreign Policy
Gender and Politics
Countries of Interest
Lebanon
United States
My Research:
(2016). (co-authored with Dr. Stephen Deets). ""Jumping out of the 'Hobbesian Fishbowl' and into the fire: Lebanon, elections, and chronic crisis," Demokratizatzia (GWU Press) (2015). (co-authored with Dr. Paul Tabar). "Strong in their weakness or weak in their strength?: The case of Lebanese Diaspora engagement with Lebanon," Immigrants and Minorities, 33(2) (Taylor & Francis). (2015). (co-authored with Dr. Sami Baroudi). "Mohamed Hassanein Heikal on the United States: The Critical Discourse of a Leading Arab Intellectual," Middle Eastern Studies (Taylor & Francis). (2013). "Home is where the heart is; citizenship is where it's safe: Dual-citizenship and Europe". Identities: Global Studies in Culture & Power. DOI:10.1080/1070289X.2012.763166 (Taylor & Francis).