Jessica M. Hayden, Ph.D.
jhayden@wcu.edu
Western Carolina University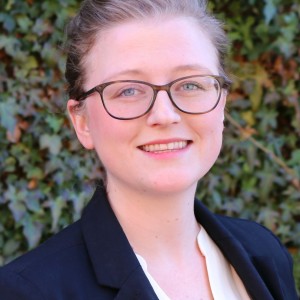 City: Cullowhee, North Carolina
Country: United States
About Me:
Dr. Jessica M. Hayden is an Assistant Professor of American Politics at Western Carolina University. Jessica earned her PhD from the University of Oklahoma, where she was a graduate fellow at the Carl Albert Congressional Research and Studies Center. Her areas of interest include legislative behavior, representation, political communication, and gender and politics. Her recent research uses text analysis to examine the quality and character of women's representation in Congress, and to assess changes in women's issue heresthetics over time. Other recent research compares the variation in content among Senators' tweets and newsletters, as well as political communication about the electoral college during the 2016 election. She has expertise in digital congressional communication (Twitter, newsletters, campaign advertisements, etc), congressional communication on women's issues, and congressional websites.
Research Interests
Legislative Politics
Gender and Politics
Political Communication
Text as Data
Specific Areas of Interest
Congressional Communication
Women's Representation
Text Analysis
Political Representation
My Research:
Jessica M. Hayden has expertise in digital congressional communication (Twitter, newsletters, campaign advertisements, etc), congressional communication on women's issues, and congressional websites. Jessica is coauthor of the book Congressional Communication in the Digital Age (Routledge 2017, with Jocelyn Evans).
Publications:
Journal Articles:
(2018)
Jumping on the Trump Train or Ditching the Donald: Campaign Rhetoric and the 2016 Congressional Election
,
Journal of Political Marketing
The 2016 general election presented an unusual challenge to Republican congressional candidates: whether to market one's campaign as aligned with or against Donald Trump's controversial candidacy. In this paper, we determine what district and member-level factors influence candidate endorsements of Trump for president. Second, we study if the endorsements hurt candidates on Election Day. We find that underlying political partisanship, as measured by Mitt Romney's 2012 vote share in congressional districts, predicts much of incumbents' support for Trump, and that candidates' support did not harm them in the general election.
(2017)
Land, Wood, Water, and Space: Senator Robert S. Kerr, Congress, and Selling the Space Race to the American Public
,
Social Science Quarterly
We examine the contribution Sen. Robert S. Kerr (D‐OK) made in promoting NASA and space exploration to Oklahoma and the general public while serving as chair of the Senate Committee on Aeronautical and Space Sciences. Using newspaper articles as well as speeches and press releases from the archival papers of Robert S. Kerr, we estimate a topic model to uncover the dimensions of debate concerning space. We also use the communications from Kerr's office to provide substantiation and context to the way the senator promoted space in Oklahoma and elsewhere.. We find that contrary to the conventional wisdom, Cold War concerns about national security and primacy were not all that fueled arguments for pursuing space technology. We demonstrate here that particularized benefits, state‐level leadership, economic development, and technological advancements were all used to "sell space" during NASA's infancy.
Books Written:
(2017)
Congressional Communication in the Digital Age
,
Routledge
Communication defines political representation. At the core of the representational relationship lies the interaction between principal and agent; the quality of this relationship is predicated upon the accessibility of effective channels of communication between the constituent and representative. Over the past decade, congressional websites have become the primary way constituents communicate with their members and a prominent place for members to communicate with constituents. Yet, as we move toward the third decade of the 21st century, little work has systematically analyzed this forum as a distinct representational space. In this book, Jocelyn Evans and Jessica Hayden offer a fresh, timely, and mixed-methods approach for understanding how the emergence of virtual offices has changed the representational relationship between constituents and members of Congress. Utilizing strong theoretical foundations, a broad historical perspective, elite interviews, and rich original datasets, Evans and Hayden present evidence that virtual offices operate as a distinct representational space, and they demonstrate that their use has resulted in unprecedented and ill-understood changes in representational behavior.