Jessica Gracey, Ph.D.
jessicag@nwmissouri.edu
Northwest Missouri State University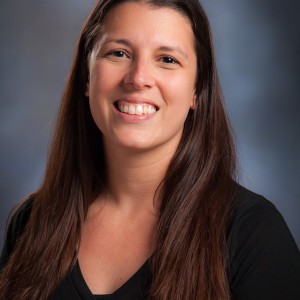 Research Interests
Elections, Election Administration, and Voting Behavior
LGBTQIA Politics
Political Parties and Interest Groups
Public Opinion
Countries of Interest
United States
Publications:
Journal Articles:
(2016)
Implementing Marriage: The Issuance of Marriage Licenses in Missouri after Obergefell
,
Missouri Policy Journal
This article looks at differences in the implementation of marriage equality following the Obergefell decision, which legalized same-sex marriage throughout the country. After the Obergefell decision was announced, many counties in Missouri were ready to implement the decision and immediately started issuing marriage licenses to same-sex couples. Other counties took much longer to implement the new policy. In this article, several factors are examined to attempt to explain the differences in amount of time that counties in Missouri took to implement the Obergefell ruling.
Book Chapters:
(2019) Gender Issues in the Military,
War and Conflict
This chapter looks the ways in which gender and sexuality has been treated by the militaries in eight different countries.
(2019) LGBT Office Holders at the Federal Level,
LGBT Americans in the US Political System
This chapter examines the history of LGBT individuals as federal officeholders.