Jessica Stanton, Ph.D.
stantonj@umn.edu
University of Minnesota-Twin Cities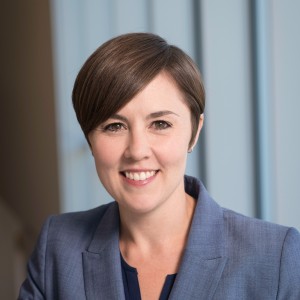 Country: United States (Minnesota)
About Me:
Jessica Stanton is an associate professor of global public policy at the Humphrey School of Public Affairs at the University of Minnesota. Her research focuses on international relations, including the causes, dynamics, and resolution of civil wars; the role of international institutions and law in international relations; and criminal accountability for wartime violence and terrorism. Her book, Violence and Restraint in Civil War: Civilian Targeting in the Shadow of International Law (Cambridge University Press, 2016), examines why some governments and rebel groups engaged in civil war adopt strategies that involve the deliberate targeting of civilians, while other groups, in accordance with international humanitarian law, refrain from attacking civilian populations. Violence and Restraint in Civil War received the International Studies Association's award for the best book on international studies published in 2016 as well as the Lepgold Prize, awarded by the Mortara Center for International Studies at Georgetown for the best book on international relations published in 2016. Professor Stanton's research has also been published in The Journal of Politics and the Journal of Conflict Resolution, and International Studies Quarterly. Before joining the Humphrey School, Professor Stanton was a faculty member at the University of Pennsylvania. She has also held fellowships at the Center for International Security and Cooperation at Stanford University, the John M. Olin Institute for Strategic Studies at Harvard University, and the Christopher H. Browne Center for International Politics at the University of Pennsylvania. Professor Stanton received her Ph.D. in political science with distinction from Columbia University and her B.A. in international relations with distinction from Stanford University.
Research Interests
Conflict Processes & War
Political Violence
Terrorism
Human Rights
International Law & Organization
Specific Areas of Interest
Civilian Targeting
International Humanitarian Law
Mass Atrocities
International Justice
Terrorism And Insurgency
Strategic Political Violence