Jyl Josephson, Ph.D.
jylj@rutgers.edu
Rutgers University, Newark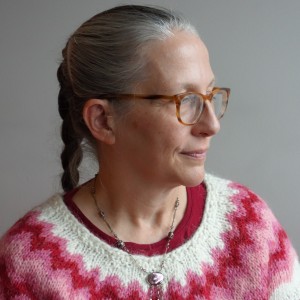 Phone: 973-353-5105
Address: 360 Dr. Martin Luther King Jr. Blvd.
City: Newark, New Jersey - NJ
Country: United States
About Me:
Professor of Political Science and Women's and Gender Studies at Rutgers University-Newark.
Research Interests
LGBTQIA Politics
Gender and Politics
Public Policy
Race, Ethnicity and Politics
Countries of Interest
United States
Iceland
Publications:
Journal Articles:
(2016)
Language Purism and Gender: Icelandic Trans* Activists and the Icelandic Linguistic Gender Binary
,
TSQ
Coauthored with Þorgerður Einarsdóttir. ABSTRACT: In this essay, the authors offer the case of Iceland as a "language frontier" for the trans* community, given the nationalistic linguistic context and the deeply gendered nature of the Icelandic language. We begin by briefly outlining the legal situation with respect to trans* identification and the ability to transition. We then outline the conflict over terminology in the context of the Icelandic language and Icelandic national identity. Using empirical interview data, we discuss the difficulty Icelandic poses as a language for trans* identified people, given the deeply gendered nature of the language. We see no easy solution to this complex problem of language, nationalism, and identity.
Books Written: