Karen Kedrowski, Ph.D.
karenmk1@iastate.edu
Iowa State University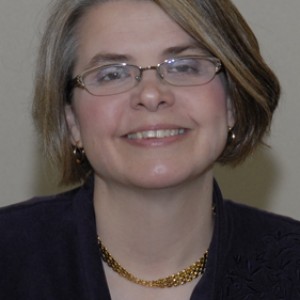 Phone: 515-294-4185
Address: 309 Catt Hall
City: Ames, Iowa - 50011
Country: United States
About Me:
Dr. Kedrowski is the Director of the Carrie Chapman Catt Center for Women and Politics and Professor of Political Science at Iowa State University. She received her Ph.D. from the University of Oklahoma in 1992, and her B.A. from the University of Minnesota in 1986. She is the author of Media Entrepreneurs and the Media Enterprise in the U.S. Congress (1996); coauthor of Cancer Activism (2007) and Breastfeeding Rights in the United States (2008); and author or coauthor of numerous journal articles, book chapters, and book reviews. Previously, Kedrowski spent 24 years at Winthrop University in Rock Hill, South Carolina, where she held numerous positions, including chair of the Political Science department and Dean of the College of Arts & Sciences. In 2010, she was the visiting Fulbright Chair in Health, Indigenous Peoples, Media, and Education at McGill University in Montreal, Quebec. Kedrowski has received numerous awards and honors, including Winthrop University's highest award, Distinguished Professor, in 2011.
Research Interests
Gender and Politics
Health Politics and Policy
American Presidency And Executive Politics
Legislative Politics
Political Communication
Countries of Interest
United States
Publications:
Books Written:
(2008) Breastfeeding Rights in the United States,
Praeger
The first comprehensive analysis of state and federal breastfeeding laws, regulations, and court cases. The book finds that breastfeeding is a recognized parental right but one that is highly constrained by the rights of competing actors, including employers, fathers, and the public.
(2007) Cancer Activism: Gender, Media and Public Policy,
University of Illinois Press
This book compares the breast cancer and prostate cancer movements in the United States and finds that the breast cancer movement is far more successful in garnering media coverage, public policy attention, and research funding. This is the case even though prostate cancer is as prevalent among men as breast cancer is among women. The authors attribute the difference to the large, well organized grassroots movement of breast cancer survivors and advocates.