Kat Eghdamian, Ph.D. Candidate
k.eghdamian@gmail.com
University College London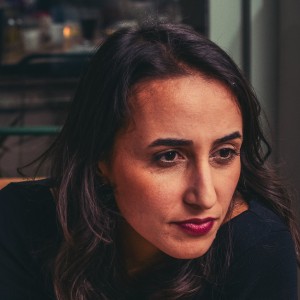 About Me:
Kat Eghdamian is a specialist researcher and facilitator on religion, forced migration, and minority rights issues. Her current research explores the relationship between religious identity and experiences of international displacement, with a focus on religious minorities among Syrian refugee populations in the Middle East and Europe. Currently a PhD candidate with an Economic and Social Research Council scholarship at University College London (UCL), Kat also holds research, teaching, and consulting roles with national and international organisations. A graduate of the London School of Economics and the University of Oxford, she is also a qualified barrister and solicitor. Prior to academia, Kat worked in human rights advocacy and research for almost a decade, with a primary focus on freedom of religion and belief issues.
Research Interests
Refugees
Religion & Politics
Development
Human Rights
Immigration & Citizenship
Middle East & North African Politics
Specific Areas of Interest
Religious Movements
Religious Influence
Religion & Terrorism
Religion & Violence
Minority Rights
Humanitarian (Refugee) Aid
Causes Refugee Flows
Syrian Refugee Crisis
Immigrant Integration
Freedom Of Religion
Religious Minorities
Religious Refugees
Identity Politics
Identity
Countries of Interest
Germany
Jordan
Iran
Turkey
United Kingdom
My Research:
My current research is on the role of religion and religious identity in refugee integration processes and programmes in Germany. Specifically, the experiences of religious minority refugees from Syria and their relationships with host communities, including institutions (government, non-governmental, civil society, faith-based organisations, religious advocacy groups, and religious leaders). My previous research examined this nexus (between religion, minority identities, and refugee populations) in the context of Jordan. A consultancy project for NCA also examined this question in the context of Turkey.