Kathleen Searles, Ph.D.
ksearles@lsu.edu
Louisiana State University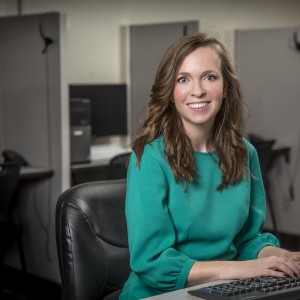 About Me:
Assistant Professor of Political Communication, Kathleen Searles, holds a joint appointment in the Manship School of Mass Communication and the Department of Political Science at Louisiana State University. Her interests include news media, campaign advertising, and political psychology. Specifically, her research examines the content of partisan news, poll coverage, and the influence of emotional appeals in campaign ads. Most recently her work focuses on using bio-metrics to better understand the effects of political television ads and direct mail. She has published in Public Opinion Quarterly, Political Research Quarterly, Political Communication, The Journal of Experimental Political Science, and Political Psychology.
Research Interests
Political Psychology
Public Opinion
Political Communication
Specific Areas of Interest
News Media
Poll Coverage
Experiments
Campaign Advertising
Eye Tracking
Partisan Media
Countries of Interest
United States
My Research:
The predominant way the American people learn about politics is through the news media. As such, to understand political attitudes, beliefs, and even political actions we need also to understand what information people consume and how they consume it. My research agenda takes on this challenge by drawing on several disciplines (psychology, political science, communication), and multiple methods (experimental, observational, and content analysis) and tools (eye-tracking and bio-metrics) to better understand the seemingly irrational political behavior of individuals. Specifically, my unique interdisciplinary background in political psychology and communication enables me to better understand how people respond to campaign ads and consume news, while my methodological training affords me the skills to uncover these attitudes and behaviors using psychophysiological approaches.
My research agenda can be organized into two major research streams: political news and campaign advertising. I have a record of publication in both areas, as well as ongoing projects motivated broadly by the same interest: to better understand what people attend to in their political environment using different informational contexts.
Publications:
Journal Articles: