Laura Seelkopf, Ph.D.
laura@seelkopf.eu
Ludwig Maximilian University of Munich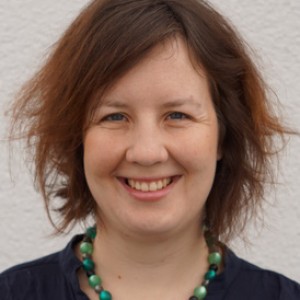 About Me:
I am an assistant professor of political science (W1) at the Geschwister Scholl Institute, Ludwig-Maximilians-University Munich. Prior to taking up this position, I was Max-Weber- and Jean-Monnet-Fellow at the European University Institute, postdoctoral researcher at the Jacobs University Bremen and at the University of Bremen, where I am still affiliated. I hold a PhD from the University of Essex and an MA from the University of Konstanz. I am a board member of the German Political Science Association (since 2018) and its Political Economy Section (since 2015) as well as associate editor at the Journal of International Relations and Development (since 2018). My substantive research interests lie at the intersection of international political economy, comparative politics, and public policy. My current research focuses on two main topics: the political economy of taxation (tax competition, tax evasion, and the transformation of tax states around the world) and comparative social policy (in- and outside developed economies, by non-state actors, and via non-traditional policies). I am furthermore interested in research design, experiments, and quantitative methods.
Research Interests
Political Economy
Public Policy
Research Methods & Research Design
Development
Specific Areas of Interest
Taxation
Social Policies
Foreign Aid
Publications:
Journal Articles:
(2016) Dictators don't compete: Autocracy, democracy and tax competition,
Review of International Political Economy
It pays to be a tax haven. Ireland has become rich that way. Why do not all countries cut their capital taxes to get wealthy? One reason is structural. As the standard model of tax competition explains, small countries gain from competitive tax cuts while large countries suffer. Yet not all small (large) countries have low (high) capital taxes. Why? The reason, we argue, is political. While the standard model assumes governments to be democratic, more than a third of countries worldwide are non-democratic. We explain theoretically why autocracies are less likely to adjust to competitive constraints and test our argument empirically against data on the corporate tax policy of 99 countries from 1999 to 2011.
(2015) The Global Emergence of Social Protection. Explaining Social Security Legislation 1820–2013,
Politics and Society
Comparative welfare state research is directed mainly toward the development of welfare states in advanced democracies, although the majority of people live outside the OECD and often face graver social risks arising from poverty and starvation. To secure a minimum standard of living, nearly all countries have introduced social programs to protect their citizens. Yet the timing of when governments take on the responsibility of providing social protection varies decisively across the world. Using data for 177 territories and independent states over the period from 1820 to 2013, we illustrate how social security legislation has emerged throughout the world. Although we find that the patterns and pathways vary strongly between different regions, the evidence shows that the proliferation of social protection is a transnational event: regional diffusion and membership in the International Labour Organization matter irrespective of the regional and temporal context.
(2015) Happy taxation: increasing tax compliance through positive rewards?,
Journal of Public Policy
Can governments increase tax compliance by rewarding honest taxpayers? We conducted a controlled laboratory experiment comparing tax compliance under a "deterrence" baseline with tax compliance under two "reward" treatments: a "donation" treatment giving taxpayers a say in the spending purposes of their payments and a "lucky" treatment giving taxpayers the (highly unlikely) chance of winning a lottery. The reward treatments significantly affected tax behaviour but not in a straightforward manner. Although female participants altered their behaviour as expected and complied somewhat more, men strongly reacted in the opposite manner: they evaded a much higher percentage of taxes than under the baseline. Apparently, there is no one-size-fits-all approach to boost tax compliance.