Lina Benabdallah, Ph.D.
benabdl@wfu.edu
Wake Forest University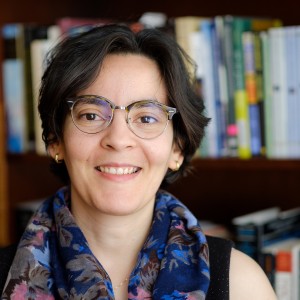 Address: Kirby Hall 327
City: Winston-Salem, North Carolina - 27109
Country: United States
Research Interests
Foreign Policy
Development
African Politics
Asian Politics
Publications:
Journal Articles:
(2019)
Contesting the international order by integrating it: the case of China's Belt and Road initiative
,
Third World Quarterly
What does the Belt and Road initiative (BRI) tell us about China's perceptions of the international order? This paper takes an inductive approach by examining the BRI for a two-pronged purpose: first, to understand China's perception of the international order by examining Beijing's official discourse around its intentions and vision for the initiative; and, second, to examine the mechanisms through which Chinese norms are diffused and normalised in Global South states. I find that Chinese policy navigates a dialectical interchange between upholding the existing international order while simultaneously promoting alternative norms and practices to reform parts of the order that are unsatisfactory to Chinese interests. To answer the second part of the puzzle, the paper finds that a central socialisation mechanism in China's foreign policy for Global South states occurs through professionalisation training programmes. These programmes allow for Chinese expert knowledge and technical know-how to be shared with and mimicked by elites and civil servants across many Global South states.
(2017)
Explaining attractiveness: knowledge production and power projection in China's policy for Africa
,
Journal of International Relations and Development
How is Chinese foreign policy building a positive image of China in Africa? IR literature on soft power and attractiveness abounds. This study builds on the existing works, especially contributions by Janice Bially Mattern and Ty Solomon, to account for the role of expert knowledge production in attractiveness and image-building. While the existing literature focuses on China's media cooperation from the perspective of establishing Chinese media outlets in Africa, this article identifies an understudied aspect of China's strategy in Africa—that of investing in human resource development and professional training programmes for African journalists. The study constructs its analysis based on a series of in-depth interviews and official document analysis. The findings suggest that Chinese-sponsored professional development programmes for African journalists are an opportunity for African trainees to be socialised in Chinese values, norms, and expert knowledge. These trainings contribute to build a positive image of China in Africa and are far more successful than material approaches including establishing Chinese media outlets across Africa.