Lisa Ann Richey, Ph.D.
lri.msc@cbs.dk
Roskilde Universitet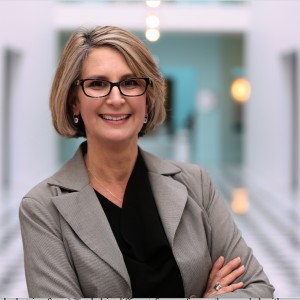 Phone: +4535552201
Address: Copenhagen Business School
City: Copenhagen
Country: Denmark
About Me:
​Lisa Ann Richey is Professor of Globalization in the Department of Management, Society and Communication at the Copenhagen Business School in Denmark. Currently, she leads the research projects Commodifying Compassion: Implications of Turning People and Humanitarian Causes into Marketable Things (2016-2021), funded by the Danish Council for Independent Research (FSE) and Everyday Humanitarianism in Tanzania (2019-2024), funded by the Danish Development Research Council (FFU). Among other books, she has authored Celebrity Humanitarianism in Congo: Business, Disruption and the Politics of Development with Alexandra Budabin (forthcoming); Brand Aid: Shopping Well to Save the World with Stefano Ponte (2011); Population Politics and Development: From the Policies to the Clinics (2008) and edited Celebrity Humanitarianism and North-South Relations: Politics, Place and Power (2016). She works in the areas of international aid and humanitarian politics, the aid business and commodification of causes, new transnational actors and alliances in the global South, development theories and representations, global health and gender. Lisa was the founding Vice-President of the Global South Caucus of the International Studies Association (ISA).
Research Interests
Development
African Politics
Foreign Aid
Nonprofits
Gender and Politics
Political Economy
Specific Areas of Interest
Everyday Humanitarianism
Celebrity Politics
Politics Of Development
Development Africa
Business And Politics
Intersectionality
Countries of Interest
South Africa
Tanzania
Uganda
Denmark
Italy
My Research:
My current research is on 'Commodifying Compassion' (a four year Danish social science research council fully-funded program until the end of 2020) with impact as part of the project design. This work links ethical consumption with everyday humanitarianism and will use vertically integrated, systematic ethnographies of corporations, NGOs and recipients of aid in Africa to explore dynamics of the commodification of compassion in three different contexts where humanitarianism has been dominated by the state (Denmark), church (Italy) and market (US). The objective of Commodifying Compassion is to understand how 'helping' has become a marketable commodity and how this impacts humanitarianism both symbolically and materially. For this project, I will publish 3 top-ranked journal articles and a single-authored monograph. My current publication pipeline includes an additional 3 articles and a co-authored monograph, as well as the edited journal issue of New Political Science on 'Everyday Humanitarianism: Ethics, Affects and Practices.' This project builds on my previous work on celebrity humanitarianism and Brand Aid. My next research project currently in the funding pipeline is on Everyday Humanitarianism in Tanzania ('EveryHumanTZ'). EveryHumanTZ will measure attitudes and map practices of everyday humanitarianism by wealthy philanthropists, middle class contributors and friendly neighbours in contexts of acute and protracted crisis situations across Tanzania.
Publications:
Books Written:
(2016)
Celebrity Humanitarianism and North-South Relations: Politics, Place and Power
,
Routledge
Discussion over celebrity engagement is often limited to theoretical critique or normative name-calling, without much grounded research into what it is that celebrities are doing, the same or differently throughout the world. Crucially, little attention has been paid to the Global South, either as a place where celebrities intervene into existing politics and social processes, or as the generator of Southern celebrities engaged in 'do-gooding'. This book examines what the diverse roster of celebrity humanitarians are actually doing in and across North and South contexts. Celebrity humanitarianism is an effective lens for viewing the multiple and diverse relationships that constitute the links between North and South. New empirical findings on celebrity humanitarianism on the ground in Thailand, Malawi, Bangladesh, South Africa, China, Haiti, Congo, US, Denmark and Australia illustrate the impact of celebrity humanitarianism in the Global South and celebritization, participation and democratization in the donor North. By investigating one of the most mediatized and distant representations of humanitarianism (the celebrity intervention) from a perspective of contextualization, the book underscores the importance of context in international development.
(2015)
New Actors and Alliances in Development
,
Routledge
This collection brings together an interdisciplinary group of scholars exploring how development financing and interventions are being shaped by a wider and more complex platform of actors than usually considered in the existing literature. The contributors also trace a changing set of key relations and alliances in development – those between business and consumers; NGOs and celebrities; philanthropic organizations and the state; diaspora groups and transnational advocacy networks; ruling elites and productive capitalists; and between 'new donors' and developing country governments. Despite the diversity of these actors and alliances, several commonalities arise: they are often based on hybrid transnationalism and diffuse notions of development responsibility; rather than being new per se, they are newly being studied as engaging in practices that are now coming to be understood as 'development'; and they are limited in their ability to act as agents of development by their lack of accountability or pro-poor commitment. The articles in this collection point to images and representations as increasingly important in development 'branding' and suggest fruitful new ground for critical development studies.
(2011)
Brand Aid: Shopping Well to Save the WorldU
,
University of Minnesota Press
Brand Aid: Shopping Well to Save the World --A critical account of the rise of celebrity-driven "compassionate consumption" Cofounded by the rock star Bono in 2006, Product RED exemplifies a new trend in celebrity-driven international aid and development, one explicitly linked to commerce, not philanthropy. Brand Aid offers a deeply informed and stinging critique of "compassionate consumption," arguing that such campaigns advance the expansion of consumption far more than they meet the needs of the people they ostensibly serve. Choice-Best Academic Books of 2011