Lynette Ong, Ph.D.
Lynette.Ong@utoronto.ca
University of Toronto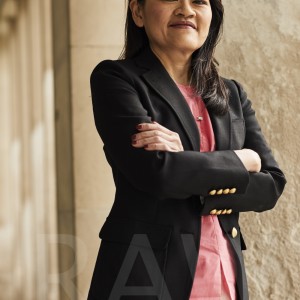 About Me:
I am Associate Professor of Political Science at the University of Toronto, with joint appointment at the Asian Institute and the Munk School of Global Affairs. I was An Wang Postdoctoral Fellow at Harvard University's Fairbank Center for Chinese Studies in 2008-09.I am an expert in the politics and political economy of China. I also have expertise in Southeast Asia, particularly Singapore and Malaysia. My research interests are authoritarian politics, contentious politics and the political economy of development. My journal publications have appeared in Perspectives on Politics, Comparative Politics, International Political Science Review, Political Studies, China Quarterly, China Journal, Journal of Contemporary Asia, Journal of Contemporary China, among others. My recent writings are on the subject of state control and citizen activism in China, specifically the government's effort to maintain social stability. My book, Prosper or Perish: Credit and Fiscal Systems in Rural China was published by Cornell University Press in 2012. It is the first book in the field to highlight the perils of mounting local government debt and non-sustainability of the "China model". Written in the late 2000s, the book underscores many political-economic issues currently facing China, such as rising debt levels, and over-reliance on banking resources to finance local infrastructure spending.
Research Interests
Asian Politics
Development
Human Rights
Non-Democratic Regimes
Political Violence
Post-Communist Politics
Specific Areas of Interest
Democratization And Authoritarianism
Social Movements
Political Participation
Protest Politics
State Capacity
Countries of Interest
China
Malaysia
Singapore
Publications:
Journal Articles: