Margaret Ariotti, Ph.D.
mollyshewrote@gmail.com
University of Georgia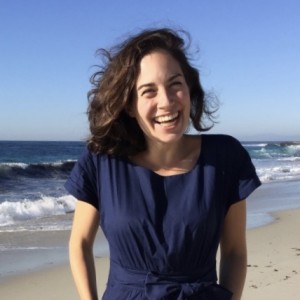 Research Interests
African Politics
Comparative Political Institutions
Legislative Politics
Bureaucracy
Countries of Interest
Burkina Faso
Senegal
Publications:
Journal Articles:
(2018)
Partisan Portfolio Allocation in African Democracies
,
Comparative Political Studies
What determines partisan portfolio allocation in African democracies? Despite the vast literature on government formation in Europe and Latin America, there have been no studies of partisan portfolio allocation in Africa. Although coalition governments are increasingly common in Africa, most studies focus on national leaders, and, thus, we know little about how ministerial posts are divided among cabinet parties. Using an original dataset of coalition governments in Africa from 1990 to 2014, we show that existing theories of partisan portfolio allocation can be successfully applied to African democracies. We find that African parties receive ministerial portfolios in rough proportion to their size, that formateur parties in Africa receive more ministerial portfolios than their European counterparts, and that the 'formateur bonus' is greater in Africa's presidential democracies than in its parliamentary ones. Our analyses suggest that scholars can benefit from paying more attention to both coalition governments and legislatures in their analyses of African politics.
(2009)
Driving Saints to Sin: How Increasing the Difficulty of Voting Dissuades Even the Most Motivated Voters
,
Political Analysis
The consolidation of polling places in the Vestal Central School District in New York State during the district's 2006 budget referendum provides a naturalistic setting to study the effects of polling consolidation on voter turnout on an electorate quite distinct from previous work by Brady and McNulty (2004, The costs of voting: Evidence from a natural experiment. Presented at the Annual Meeting of the Society for Political Methodology, Palo Alto, CA). In particular, voters in local elections are highly motivated and therefore might be thought to be less affected by poll consolidation. Nevertheless, through a matching analysis we find that polling consolidation decreases voter turnout substantially, by about seven percentage points, even among this electorate, suggesting that even habitual voters can be dissuaded from going to the polls. This finding has implications for how election administrators ought to handle cost-cutting measures like consolidation.