Mary Beth Altier, Ph.D.
marybeth.altier@nyu.edu
New York University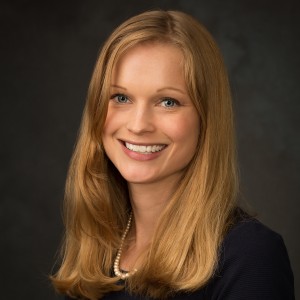 About Me:
Dr. Mary Beth Altier is an Assistant Professor at New York University's Center for Global Affairs. She received her Ph.D. in Politics from Princeton University in 2011 and then worked as a post-doctoral research fellow at the Pennsylvania State University on a U.S. Department of Homeland Security and U.K. government funded project on terrorist disengagement, re-engagement, and recidivism. Dr. Altier's research interests are in international security, foreign policy, political violence, and political behavior. Her recent work centers on the reasons why individuals support the use of political violence in developed and developing democracies as well as why they participate in acts of political violence, especially terrorism. She is also interested in the disengagement and rehabilitation of ex-combatants and identifying empirically based methods for assessing risk of re-engagement. Dr. Altier is preparing a book manuscript based upon her dissertation, which won the 2013 American Political Science Association's Ernst B. Haas award, and she is also the 2015 recipient of the American Political Science Association's Organized Section on European Politics and Society's Best Paper Award. The project examines why voters support armed parties in developed and developing democracies. Her research has been featured in the Journal of Peace Research, Security Studies, Terrorism and Political Violence, Georgetown Journal of International Affairs, and Journal of Strategic Security and she serves on the editorial board of Studies in Conflict and Terrorism and Behavioral Sciences of Terrorism and Political Aggression. Professor Altier teaches courses on Transnational Security, Transnational Terrorism, Counterterrorism and Homeland Security, Security Sector Governance and the Rule of Law, and Research Methods and runs a Consulting Practicum. In 2017, she received the NYU SPS Excellence in Teaching Award.
Research Interests
Terrorism
Political Violence
Conflict Processes & War
Military Intervention
Elections, Election Administration, and Voting Behavior
Foreign Policy
Specific Areas of Interest
Terrorist Decision-Making
Violence And Voting
Radical Political Parties
Disengagement And Deradicalization
Terrorist Reengagement/Recidivism
Radicalization
Countries of Interest
United Kingdom
United States
Lebanon
Israel
Spain
Publications:
Journal Articles: