Mary Nugent, Ph.D. Candidate
marynugent@gmail.com
Rutgers University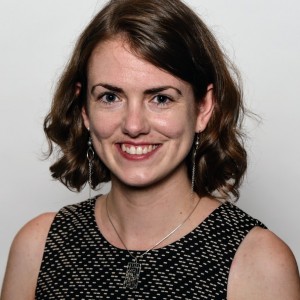 Research Interests
Gender and Politics
Representation and Electoral Systems
Legislative Politics
European Politics
Specific Areas of Interest
Gender Quotas
Feminist Men
Northern Ireland
UK Parliament
Labour Party
Youth Politics
Countries of Interest
United Kingdom
United States
Ireland
Publications:
Journal Articles:
(2016)
Intersectional institutions Representing women and ethnic minorities in the British Labour Party
,
Party Politics
The political representation of women and ethnic minorities has received growing attention among political parties around the world. Focusing on the British case, we map data and debates concerning the selection of female and minority candidates, highlighting the simultaneous and interactive role of gender and race in shaping citizens' opportunities to stand for and win election. Utilizing data from the Labour Party, our analysis illustrates the implications of distinct strategies to include members of politically marginalized groups—as well as provides evidence for the potential of "tandem quotas" to result in positive outcomes for minority women. Taken together, these findings suggest the need for stronger measures on the part of Labour to encourage the selection of minority candidates; a shift from "single-axis" to "multiple-axis" thinking when devising strategies to enhance group representation; and rejection of a "zero-sum" mentality regarding the nomination of female and minority candidates.
(2016)
All-Women Shortlists: Myths and Realities
,
Parliamentary Affairs
Gender quotas have emerged globally as a key solution for improving women's political representation. Yet in Britain—where they take the form of all-women shortlists (AWS)—they remain contentious, both within and outside political parties. We identify nine common criticisms of AWS in the British context, related to candidate recruitment and selection, party and voter support and the effectiveness of 'quota women' as politicians. Using qualitative and quantitative data, we find that these objections do not hold when subjected to rigorous empirical analysis, suggesting that quotas do not pose a threat to 'merit' at any stage of the political process.
Book Chapters: