MaryClare Roche, Ph.D. Candidate
maryclare.roche@rochester.edu
University of Rochester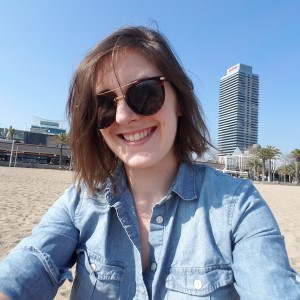 Country: United States (New York)
About Me:
I am a PhD candidate at the University of Rochester.
Research Interests
African Politics
Formal Theory
Middle East & North African Politics
Representation and Electoral Systems
Elections, Election Administration, and Voting Behavior
Legislative Politics
Specific Areas of Interest
Democratization And Authoritarianism
Countries of Interest
Morocco
Ghana
Libya
My Research:
I study how democratic institutions in non-democratic facilitate cooperation or competition among opposition factions. Specifically, I look at legislative behavior. Using data scraped from Morocco's House of Representatives I estimate the ideological positions of political parties to determine whether there is in fact substantial differences in politcy preferences. I also look at how the ideological distance between parties affects their likelihood to co-sponsor legislation.My formal theoretic work looks at candidate motivation when running for office and legislative bargaining with uncertainty over ideal points. I continuously look for ways to relax institutional assumptions in order to more accurately model non-democratic regimes.