Megan Hatch, Ph.D.
m.e.hatch@csuohio.edu
Cleveland State University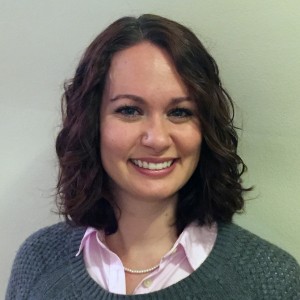 Country: United States (Ohio)
About Me:
My research is driven by a concern with social justice and questions of how state and local public policies are made and the impact they have on people. It focuses on the causes and consequences of public policies that disproportionately affect vulnerable populations. Within the broad themes of causes and consequences, I examine two policy areas: state redistributive policies and state and local rental housing policies. In order to answer questions related to these topics, I typically employ interdisciplinary theoretical frameworks and econometric analysis. The overarching goals of my research are three-fold: (1) Develop an understanding of why governments adopt policies (i.e. policy causes) that positively and negatively impact vulnerable populations and what the consequences of these laws are; (2) Provide evidence-based recommendations for policymakers to improve outcomes for renters and people with low incomes; and (3) Apply my research to problems in my community to generate positive change.

My research on state redistributive policies focuses on the spending, tax, and labor market adjusting policies that change the distribution of resources among low-income/middle-income and wealthy individuals. The overarching theme of this component of my research agenda is to understand how these government policies and associated politics alter the distribution of resources and outcomes within the population. In particular, I am interested in the non-labor market consequences of labor-market interventions.

My research on rental housing policies explores the creation and consequences of landlord-tenant laws at the state and local level. At its core, this research examines the policy context within which almost a third of Americans, many of whom have low incomes or are people of color, must operate. American public policy has long favored homeownership. What is less explored, and where I situate my research, are policies aimed at renters and their relationship with landlords. Currently, I investigate four types of state and local rental housing policies: landlord-tenant laws, eviction, source of income discrimination, and criminal activity nuisance ordinances.
Research Interests
Public Policy
Research Methods & Research Design
Public Administration
State and Local Politics
Urban Politics
Class, Inequality, and Labor Politics
Specific Areas of Interest
Explanations For Inequality
State Economic Inequality
Housing
Social Welfare Policy
U.S. Social Policy
Policy Change
Evictions
Landlord-Tenant Law
Rental Housing Policy
EITC
Preemption
Source-of-Income Discrimintation
Redistribution
Local Government
Housing Discrimination
Countries of Interest
United States
Publications:
Journal Articles:
Other: