Meredith Conroy, Ph.D.
mconroy@csusb.edu
California State University, San Bernardino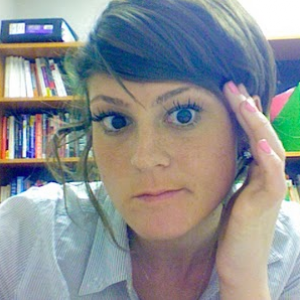 About Me:
I am an associate professor of political science at California State University, San Bernardino, and also a Senior Researcher with the Geena Davis Institute on Gender in Media. I earned my Ph.D. in political science from University of California, Santa Barbara. My first book, Masculinity, Media, and the American Presidency was published in September 2015. This book analyzes the ways that media discuss men in politics and how it contribute to the maintenance of masculinity as preferential in American politics. I have a forthcoming book (University of Michigan) that draws attention to the importance of masculininty in the decision to run for office for men and women.
Research Interests
American Presidency And Executive Politics
Gender and Politics
Political Communication
Political Participation
Public Opinion
Specific Areas of Interest
Masculinity
Social Media
Issue Framing
Countries of Interest
United States
My Research:
My scholarship is largely focused on political information—as it serves as persuasion for mass publics, and as communicated by media. I study issue frames to get a sense of what sort of ideas resonate with the public and influence their opinions on political issues. I also study what makes a frame more effective, and what sorts of individuals are more likely to be affected. In addition to media effects, I also study media content. What sorts of messages are media reporting, and in particular, how does the media discuss political leadership, and in what ways are these discussions gendered? I find that political discourse in popular media prioritizes masculinity, and tends to diminish, or devalue femininity. My scholarship considers how this impacts the representativeness of our political institutions. Currently, I am working on a book manuscript looking at why people run for political office, and the ways in which their own gender role identity (e.g. masculine or feminine), infleunces whether or not they will be recruited to run for office, see themselves as qualified, and eventually run.
Publications:
Journal Articles: