Meryl Kenny, Ph.D.
M.Kenny@ed.ac.uk
The University of Edinburgh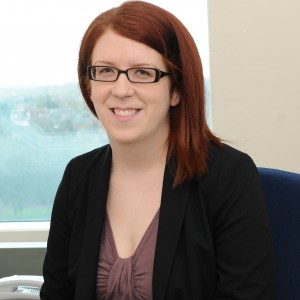 Phone: 01316511332
Address: School of Social & Political Science, Chrystal Macmillan Building, University of Edinburgh
City: Edinburgh, Scotland - EH8 9LD
Country: United Kingdom
About Me:
Meryl Kenny is Lecturer in Gender and Politics at the University of Edinburgh. She has published widely on aspects of gender and political institutions, political parties, women's representation and gender quotas, including Gender and Political Recruitment (Palgrave, 2013), as well as articles in European Journal of Political Research, Government & Opposition, Politics & Gender, Publius: The Journal of Federalism, Parliamentary Affairs, amongst others. She is Co-Director of the Feminism and Institutionalism International Network (www.femfiin.com), Chair of the UK Political Studies Association's Equality and Diversity Committee, and also co-convenes the University of Edinburgh's Gender and Politics Research Group (https://genderpoliticsatedinburgh.wordpress.com). She is a member of the steering group for the cross-party Women 5050 campaign for legal gender quotas in Scotland (http://www.women5050.org).
Research Interests
Gender and Politics
Political Parties and Interest Groups
Comparative Political Institutions
Representation and Electoral Systems
European Politics
Legislative Politics
Countries of Interest
United Kingdom
Publications:
Journal Articles:
(2016)
Pathways to Power: Women's Representation in the 2014 European Parliament Elections
,
European Journal of Political Research
The 2014 European Parliament (EP) elections produced a record proportion of women MEPs overall (37 per cent). Yet, these results vary widely across countries and parties. This article aims to explain these variations, evaluating not only who the elected representatives of the 8th EP are, but also how they got there. Are the paths to the EP the same for women and men? Are there gender differences in terms of MEPs' political experience? A unique dataset listing more than 700 elected MEPs and their background, party and country characteristics is used to empirically examine who makes it to the EP and through which route. The results of the analysis suggest no significant gender differences in the pathways to the EP. Yet, parties matter: more women were elected to the 8th EP from left‐wing than from right‐wing or 'new' parties, and both men and (especially) women representing right‐wing parties tend to be politically more experienced than their fellow MEPs from other types of parties. Furthermore, it is found that men are more likely than women to be promoted straight from party office to the EP, suggesting that some pathways to the EP are less open to women than others.
(2016)
Comparing Candidate Selection: A Feminist Institutionalist Approach
,
Government & Opposition
This contribution evaluates the theoretical and methodological challenges of researching the gendered dynamics of candidate selection in comparative perspective. It argues that comparative studies should take into account not only the gendered nature of political parties and their wider institutional context, but must also investigate the informal aspects of the selection process and their gendered consequences. The article explores these dynamics by revisiting original in-depth research on the candidate selection process in two different settings – Thailand and Scotland. Using a common analytical framework, the article reflects on this work and points to two key aspects of the interaction between formal and informal rules – the gendered consequences of informal party recruitment and of local influence over candidate selection – which are critically important for understanding the continuity of male political dominance and female under-representation. The article concludes by outlining a research agenda for comparative work on gender, institutions and candidate selection and pointing to future directions for work in this area.
Books Written:
(2013)
Gender and Political Recruitment
,
Palgrave Macmillan
Political parties can make or break women's attempts to stand for political office, yet there have been surprisingly few systematic studies into the 'secret garden' of political recruitment. This book investigates this under-researched area, bringing together insights from feminist and new institutional theory to explore and understand the gendered dynamics of institutional innovation and change in candidate selection and recruitment. Drawing on an original empirical case study of candidate selection in post-devolution Scotland, Gender and Political Recruitment highlights the complex and gendered dynamics of institutional design, continuity and change in the political recruitment process and illustrates the difficulties of reforming recruitment in the face of powerful institutional and gendered legacies.