Miranda Yaver, Ph.D.
miranda.yaver@gmail.com
Tufts University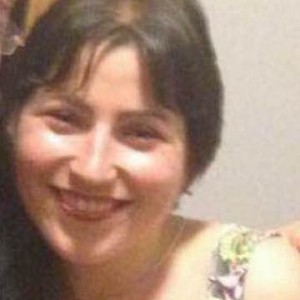 About Me:
My academic research on inter-branch conflict has appeared in the American Journal of Political Science and the Journal of Law, Economics and Organization, in addition to which I have written health policy op-eds in The New York Times, The Washington Post's Monkey Cage (summarizing my empirical research on the public health impact of states' responsiveness to pro-life preferences), The Guardian, and The Conversation. In the 2018-19 academic year, I will be a Lecturer in Political Science at Tufts University, where I will be teaching courses on Congress, Bureaucracy & Public Policy (fall 2018) and US Constitutional Law (spring 2019). In summers 2017 and 2018, I was an Instructor on US Constitutional Law for Columbia University's Summer Program for High School Students. In the 2016-17 academic year, I was a Lecturer in Political Science at Yale University, where I taught undergraduate and graduate courses on American politics and quantitative methodology. In the 2015-2016 academic year, I was a Postdoctoral Research Associate at Washington University in St. Louis, where I taught a course on bureaucratic politics. I completed my PhD in Political Science at Columbia University in 2015, with emphases in American Politics (major subfield) and Methodology (minor subfield). I was a 2013-14 Democracy and Markets Fellow at the Tobin Project. Prior to pursuing graduate work at Columbia, I was engaged in political science and methodology research at UC Berkeley (go bears!), assisted with ESL and writing workshops in San Francisco, and worked on Democratic political campaigns as well as voting rights advocacy in Washington DC. A San Francisco Bay Area native, I received a B.A. with honors in Political Science from UC Berkeley in 2009.
Research Interests
American Presidency And Executive Politics
Judicial Politics
Public Policy
Health Politics and Policy
Environmental Policy
Specific Areas of Interest
Lawmaking
Policy Implementation
Inter-branch Conflict
Countries of Interest
United States
My Research:
My dissertation, "When Do Agencies Have Agency? Bureaucratic Noncompliance and Dynamic Lawmaking in the United States, 1973-2010," examines the conditions under which administrative agencies implement in ways that provoke constraints from Congress and the courts, often for behavior that I refer to as noncompliance. I am currently developing this into a book manuscript, spanning multiple agencies and examining both the driving factors behind this bureaucratic behavior, and the ways in which fire alarms about these agency actions lead congressional coalitions to revise policies -- both substance and agency capacity -- to better insulate against further drift. Other research projects examine congressional use of backdoor regulatory strategies in lawmaking, the fragmentation of the American state, judicial politics and ideal point estimation, bureaucratic learning, and political responsiveness in state policy implementation. My political science research has appeared in the American Journal of Political Science and the Journal of Law, Economics & Organization. I am also interested in the challenges of health policy implementation at the federal and state levels, and evaluating the effects of policy interventions aimed at reducing underinsurance. My op-eds and other health care commentary has appeared in the New York Times, The Guardian, ​the Washington Post's Monkey Cage Blog, Public Seminar, The Conversation, and KevinMD.
Publications:
Journal Articles:
(2016)
Congressional Assertions of the Spending Power: Institutional Conflict and Regulatory Authority
,
Journal of Law Economics & Organization
This study seeks to answer a crucial and unexplored question about American regulatory law and policy: How do majority coalitions in Congress use the spending power to circumvent intra-branch conflict and judicial constraints against regulating by finding alternate avenues to regulate states and private actors? This study provides the first large-scale empirical evidence of congressional use of the spending power to assert implementation authority in the face of constraints against more direct legislating. It is through this process of conditioning funds upon regulatory compliance that Congress works toward ideal policy outcomes without inciting institutional conflict with the other branches or from the opposing party. I base my conditional spending analysis on data on statutory specificity and congressional delegation from the 80th to the 110th Congresses provided by Farhang, and include additional measures of institutional conflict. The above argument is supported by the empirical analysis.
(2016)
Divided Government and the Fragmentation of American Law
,
American Journal of Political Science
We investigate institutional explanations for Congress's choice to fragment statutory frameworks for policy implementation. We argue that divided party government, which fuels legislative‐executive conflict over control of the bureaucracy, motivates Congress to fragment implementation power as a strategy to enhance its control over implementation. We develop a novel measure of fragmentation in policy implementation, collect data on it over the period 1947–2008, and test hypotheses linking separation‐of‐powers structures to legislative design of fragmented implementation power. We find that divided party government is powerfully associated with fragmentation in policy implementation, and that this association contributed to the long‐run growth of fragmentation in the postwar United States. We further find that legislative coalitions are more likely to fragment implementation power in the face of greater uncertainty about remaining in the majority.