Nakissa Jahanbani, Ph.D. Candidate
njahanbani@albany.edu
University at Albany SUNY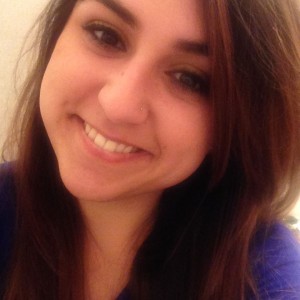 Country: United States (New York)
About Me:
I'm a PhD student in the political science department at the University at Albany, SUNY. My dissertation examines why states support rebel groups through network analysis, event history, and other quantitative methods. I have over four years of teaching experience as a teaching assistant and one semester as an instructor. Prior to graduate school, I worked in human rights advocacy for three years. I received my B.A. in International Relations from American University in 2011.
Research Interests
Terrorism
Networks And Politics
Middle East & North African Politics
Research Methods & Research Design
Political Violence
Specific Areas of Interest
State-Sponsored Terrorism
Terrorism And Insurgency
Network Analysis
Spatial Analysis
Countries of Interest
Iran
Iraq
Turkey
Syria
Pakistan
Publications:
Journal Articles:
(2018)
What We Wish We Knew: Reflections of Brand-New Teaching Assistants
,
Journal of Political Science Education
The learning curve on how to become a Teaching Assistant (TA) can be rather steep. In this paper, the authors explore three areas they wish they were advised in prior to beginning their teaching careers. The lessons are centered on balancing expectations and responsibilities in the following areas: 1) prioritizing their own work and research over teaching and vice versa, 2) the dual role of instructor and mentor, and 3) adapting prepared lesson plans when unexpected circumstances arise. The authors are three doctoral students in political science with approximately three years of teaching experience each. As such, they offer a unique perspective: each are settled into their position as TA but remember the challenges they faced while on the path to this role.