Nancy Martorano Miller, Ph.D.
nmiller1@udayton.edu
University of Dayton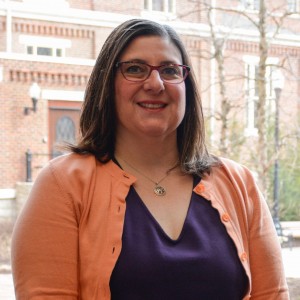 Country: United States (Ohio)
About Me:
Nancy Martorano Miller's research focuses on governing institutions and processes at the state-level. She was awarded the Alan Rosenthal Prize by the Legislative Studies Section of the American Political Science Association in 2007 for her research on state legislative committee systems. Martorano Miller was a keynote speaker at "The Rights of the Political Minority" conference held at the Rothermere American Institute at Oxford University in 2014, where she highlighted her research on minority party procedural rights in the policy-making process.Martorano Miller has received grant funding from the National Science Foundation, The Center for the Study of Institutions and Values at Rice University, the Research Council at the University of Dayton, the University of Dayton Women's Center, and the University of Dayton College of Arts and Sciences' Liberal Arts Catalyst grant program. She has also served as the associate editor of State Politics and Policy Quarterly.Martorano Miller also serves as the Associate Director of Research in the University Honors Program where she coordinates Senior Honors Theses, the Berry Summer Thesis Institute, Oxford Flyers and Clare Boothe Luce Research Scholars programs.
Research Interests
State and Local Politics
Legislative Politics
Text as Data
Specific Areas of Interest
Legislative Studies
State Constitutional Politics
My Research:
My research focuses on the state legislative process - specifically the interaction of rules with structures and legislative committees. My current research focuses on how state constututions may impact the legislative process and public policy-making in the states.
Publications:
Journal Articles:
(2019) An Alternative Route to Voting Reform: The Right to Vote, Voter Registration, Redistricting and U.S. State Constitutions,
Publius
The U.S. Constitution reserves to states the responsibility for regulating most aspects of elections. Recently, the Supreme Court has weakened the tools for federal officials to challenge state elections practices under the Voting Rights Act and signaled a great deal of deference to state authority over election law. As a result, state legislatures' latitude to regulate elections is constrained primarily by state constitutions. With voter ID laws and partisan gerrymandering commanding considerable attention in recent years, it is important to investigate the importance of state constitutions in this area. In this article, we discuss recent efforts by voting and election reformers to utilize state constitutions to challenge restrictive voting laws and partisan gerrymandering, whether by enacting state constitutional amendments or relying on state constitutional provisions in state court litigation. We also highlight the diverse and often underappreciated landscape of voting and election laws in the states and the resources available to reformers at the state level by analyzing state constitutional provisions bearing on the right to vote, voter registration, and redistricting.