Nicole Freiner, Ph.D.
nfreiner@bryant.edu
Bryant University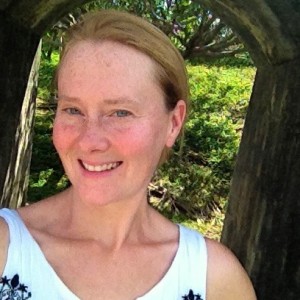 Address: 1150 Douglas Pike
City: Smithfield, Rhode Island - 02917
Country: United States
About Me:
Nicole L. Freiner is a First Generation, Ph.D. who grew up in the southern tier region of upstate New York. Her current title is Associate Professor of Political Science at Bryant University where she teaches courses on Asian and Japanese Politics and Society, Comparative and Environmental Politics and Policy. She is the author of two books on Japanese Politics: The Social and Gender Politics of Confucian Nationalism: Women and the Japanese State (2012), and Rice and Agricultural Policies in Japan: The Loss of a Traditional Lifestyle (2019), both published by Palgrave MacMillan. Alongside the two books, she is the author of numerous articles including "Mobilizing Mothers: The Fukushima Daiichi Nuclear Catastrophe and Environmental Activism in Japan" (AsiaNetworkExchange, Fall 2013) and multiple articles published in The Japanese Studies Association Journal and The Diplomat (the premiere online magazine coverine Asian diplomacy) among others. Most recently, she was awarded a grant by the Northeast Asia Council of the Association for Asian Studies (AAS) in order to conduct research on Japan's Seed Law and Biotechnology Policy.
Research Interests
Asian Politics
Environmental Policy
Public Policy
Specific Areas of Interest
Sustainable Food/Agriculture
Law And Politics
Comparative Politics
Countries of Interest
Japan
My Research:
My research studies agricultural policy, politics and food within the nexus of trade and global power. The project that I'm currently working on is a focused examination of the impact of the abolishment of Japan's Seed Law and current changes at play in agriculture and farm policy in Japan as Japan's aging population, shifts in diet and international trade dynamics threaten the viability of Japan's small scale rice growers. What interests me the most are the way that farmers and citizens are responding to and understand these changes as well as the way that domestic and local actors manage the way that they adapt to the larger forces that shape their lives.