Nicole Jenne, Ph.D.
njenne@uc.cl
Universidad Católica de Chile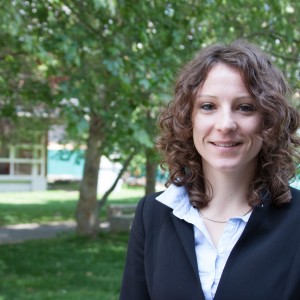 About Me:
Nicole is Assistant Professor at the Pontificia Universidad Católica de Chile and a researcher of the Center of Asian Studies CEA-UC. She holds a PhD in Political Science/International Relations from the European University Institute (EUI), Florence Italy.


Research Interests
Peacekeeping
Asian Politics
Conflict Processes & War
Latin American And Caribbean Politics
International Law & Organization
Political Violence
Specific Areas of Interest
Regional Integration
East Asia Security
International Security
Countries of Interest
Chile
Argentina
Indonesia
Thailand
My Research:
Nicole's research and teaching interests are in the areas of International Relations and international security, especially regional security. She has worked on inter-state conflict, territorial disputes and cooperation between secondary powers. Nicole is particularly interested in how state capacity influences foreign policy decision-making. Geographically, she focuses on South America and Southeast Asia.
Currently, Nicole works on a book manuscript on international no-war communities and a new research project examining the effects that participation in peacekeeping operations has on the military domestically.