Nukhet Sandal, Ph.D.
sandal@ohio.edu
Ohio University, Athens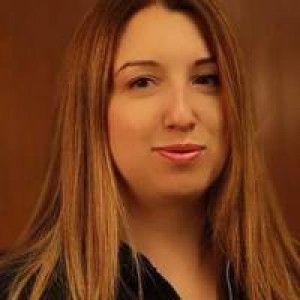 Country: United States (Ohio)
About Me:
Nukhet Sandal is Associate Professor of Political Science and the Chair of the Political Science Department at Ohio University. She earned her Ph.D. in Politics and International Relations from University of Southern California in 2010, and she was a postdoctoral fellow at the Watson Institute of International Studies at Brown University from 2010-13. In addition to numerous book chapters, she has published articles in the European Journal of International Relations, International Politics, Review of International Studies, Alternatives, Political Studies, Politics and Religion, West European Politics, Human Rights Quarterly, and Canadian Journal of Political Science. Dr. Sandal is the author of Religious Leaders and Conflict Transformation (Cambridge University Press, 2017) and Religion and International Relations Theory (with Jonathan Fox; Routledge, 2013). Her work has been featured on multiple national and international media outlets including BBC, Washington Post, and Huffington Post.Dr. Sandal was the Program Co-Chair of the International Studies Association 2019 Annual Convention. She served as the Chair of the Religion and International Relations Section (2016-2018) and the Ethnicity, Nationalism and Migration Section (2015-2017) of the International Studies Association.Dr. Sandal is currently serving as the Chair of the University International Council. She is also the recipient of the 2017 University Professor Award, 2017 Honors Tutorial College Best Tutor Award and 2016 Jeanette G. Grasselli Brown Faculty Teaching Award.
Research Interests
Religion & Politics
Terrorism
Political Violence
Middle East & North African Politics
Human Rights
Foreign Policy
Countries of Interest
Turkey
Syria
Egypt
Saudi Arabia
Israel
Ireland
United Kingdom
Publications:
Books Written:
(2017)
Religious Leaders and Conflict Transformation
,
Cambridge University Press
Religious dimension of contemporary conflicts and the rise of faith-based movements worldwide require policymakers to identify the channels through which religious leaders can play a constructive role. While religious fundamentalisms are in the news every day, we do not hear about the potential and actual role of religious actors in creating a peaceful and just society. Countering this trend, Sandal draws attention to how religious actors helped prepare the ground for stabilizing political initiatives, ranging from abolition of apartheid (South Africa), to the signing of the Lome Peace Agreement (Sierra Leone). Taking Northern Ireland as a basis and using declarations and speeches of more than forty years, this book builds a new perspective that recognizes the religious actors' agency, showing how religious actors can have an impact on public opinion and policymaking in today's world.
(2013)
Religion in International Relations Theory: Interactions and Possibilities
,
Routledge
There is a growing realization among international relations scholars and practitioners that religion is a critical factor in global politics. The Iranian Revolution, the September 11 attacks, the ethno-religious conflicts such as the ones in the former Yugoslavia and Sri Lanka are among the many reasons for this increased focus on religion in international affairs. The rise of religious political parties across the world ranging from the Christian Democrats in Europe to Bharatiya Janata Party in India similarly illustrated religion's heightened international profile. Despite all this attention, it is challenging to situate religion within a discipline which has been dominantly secular from its inception. Only a few existent works have ventured to integrate religion into core international relations theories such as Classical Realism, Neorealism, Neoliberalism, Constructivism and the English school. This work is the first systematic attempt to comparatively assess the place of religion in the aforementioned theoretical strands of international relations with contemporary examples from around the world. Written in an accessible and systematic fashion, this book is an important addition to the fields of both religion and international relations.