Phoebe Donnelly, Ph.D. Candidate
PhoebeGDonnelly@gmail.com
Tufts University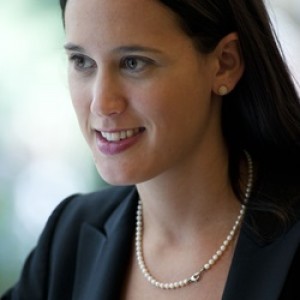 Country: United States (Massachusetts)
About Me:
Phoebe Donnelly is a PhD Candidate in International Relations at The Fletcher School of Law and Diplomacy at Tufts University, a Visiting Fellow at Feinstein International Center, and a Women in International Security (WIIS) Next Generation Gender Scholar. She is also a lecturer at Tufts University where she taught an undergraduate class on gender and conflict in international relations in the fall of 2017. Phoebe's dissertation examines the gendered strategies of non-state armed organizations with case studies focusing on al-Shabaab (in Somalia and Kenya) and the Lord's Resistance Army (in Uganda). Phoebe is also part of a team working on a research project for UNDP on women and violent extremism in Africa. Before starting her PhD program, Phoebe was the Associate Director of the Consortium on Gender, Security and Human Rights at UMass-Boston. She also has policy experience through her work as a Legislative Correspondent for Senator Richard Blumenthal and as an intern for the State Department at the U.S. Mission to the UN. Phoebe earned a Master of Arts in Law in Diplomacy from The Fletcher School in 2013 and a Bachelor of Arts from University of Wisconsin-Madison in 2008.
Research Interests
Gender and Politics
African Politics
Terrorism
Countries of Interest
Uganda
Somalia
My Research:
Why do some non-state armed organizations (NSAOs) sustain gender norms and relationships in the societies where they are formed, while other groups, break or manipulate these norms? What accounts for upholding certain norms and sustaining others and how do these decisions change over time? In my dissertation, I look at these questions along three dimensions: 1) roles for men/boys and women/girls inside a NSAO; 2) marriage and family regulations for men/boys and women/girls inside a NSAO; and 3) sexual relationships outside of the organization. I argue that NSAOs make decisions about sustaining, manipulating, or breaking gender norms based primarily on their strategic objectives. I focus on two case studies through original fieldwork: al-Shabaab and The Lord's Resistance Army (LRA). I examine these cases through semi-structured interviews from three locations: 1) Kismayo, Somalia; 2) the informal settlement of Majengo in Nairobi, Kenya; and 3) northern Uganda. My research will provide a new tool for scholars and policymakers seeking to understand the behavior of NSAOs. Additionally, despite the fact that al-Shabaab has been a powerful and lethal NSAO, we know very little about the gendered aspects of the group's strategy. This project will also contribute to discussions about how to study NSAOs.