Rebecca Bromley-Trujillo, Ph.D.
rebecca.bromleytrujillo@cnu.edu
Christopher Newport University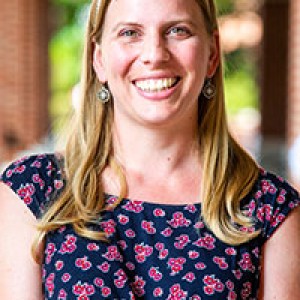 Country: United States (Virginia)
About Me:
Dr. Bromley-Trujillo is an Assistant Professor at Christopher Newport University. She received her B.A. in political science from the University of Texas, San Antonio and M.A. and Ph.D. in political science from Michigan State University. Her research explores state and local climate change policy efforts, the relationship between public opinion and public policy and how science is used in the policy process. Her work appears in a number of journals including the Review of Policy Research, Climatic Change and the Journal of Public Policy, among others. Prior to her appointment at CNU, Dr. Bromley-Trujillo taught as an Assistant Professor at the University of Kentucky.
Research Interests
Environmental Policy
Public Policy
Energy And Climate Policy
State and Local Politics
Specific Areas of Interest
State Climate Policy
Publications:
Journal Articles:
(2018)
The Importance of Salience: Public Opinion and State Policy Action on Climate Change
,
Journal of Public Policy
How does the salience of environmental issues influence climate policy adoption in the American states? This article considers how two aspects of public salience, issue problem status and issue attention, work with environmental interest group membership to influence climate policy adoption in the American states. We contribute to the theoretical development of issue salience and offer alternative measures that capture differences in salience across subnational units. We find evidence that states where climate change is perceived to be a problem, and where attention to environmental issues is high, are more likely to adopt relevant policies. Furthermore, states with Republican majorities in either legislative chamber are less likely to adopt climate policies. Our findings have implications for the impact of salience on the policy process.