Rebecca Tapscott, Ph.D.
rebecca.tapscott@graduateinstitute.ch
Graduate Institute, Geneva (IHEID)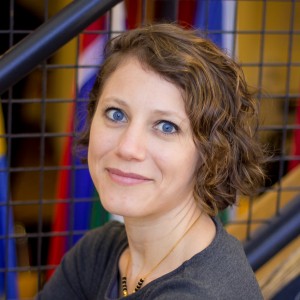 About Me:
Rebecca Tapscott is a post-doctoral research fellow at the Albert Hirschman Centre on Democracy at the Graduate Institute of International and Development Studies in Geneva and a visiting fellow at the Centre on Africa at the London School of Economics. Her research is examines the relationship between violence and governance in authoritarian democratic regimes. Her current project examines strategic unpredictability as a non-traditional mode of state governance in Uganda through a study of citizens' lived experiences of (in)security. She is also starting a new research project on ethics research committees and how they shape knowledge production in the social sciences. Her research has appeared in journals including Development and Change, African Affairs, and Disasters. Rebecca also has extensive field experience, having worked since 2010 on projects in Benin, Cameroon, Ghana, Senegal, Niger, and Nepal, for several development non-government organizations and research projects. Rebecca holds a PhD from the Fletcher School at Tufts University.
Research Interests
Political Violence
African Politics
Gender and Politics
Non-Democratic Regimes
State and Local Politics
Development
Specific Areas of Interest
Research Ethics
Vigilantes/community Security
State Formation/consolidation
Authoritarian Politics
Armed Conflict
Militias
Post-conflict Security
Police And Politics
Authoritarianism
Masculinity
Gender & Citizenship
Countries of Interest
Uganda
Cameroon
Publications:
Journal Articles: