Rebekah Tromble, Ph.D.
r.k.tromble@fsw.leidenuniv.nl
Leiden University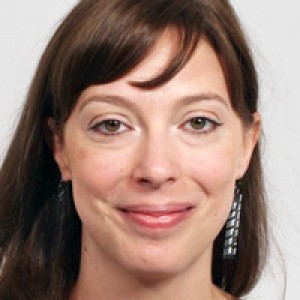 About Me:
Originally from the United States, I am currently an assistant professor of political science at Leiden University in the Netherlands. My main area of expertise is media and politics, with a focus on social media.
Research Interests
Political Communication
Research Methods & Research Design
Text as Data
Political Psychology
Specific Areas of Interest
Social Media
Digital Political Participation
Computational Social Science
Fake News
Digital Discourse
Twitter
My Research:
My research primarily focuses on political discourse and political behavior on social media, including Twitter, Facebook, Instagram, Snapchat, and reddit. I am particularly interested in whether, when, and why politicians choose to interact (i.e., hold actual back-and-forth conversations) with members of the public via social media, as well as what effects these interactions have on people's political attitudes and behavior. I also conduct research into the manipulation of political opinion via social media bots and the spread of fake news. I examine these questions across Western democracies, including the United States, United Kingdom, Germany, France, and the Netherlands.

Much of my research is computational in nature, and I am committed to making computational methods more accessible to social scientists and making social science theories and concepts more accessible to data and computer scientists. As such, I also research and write about digital research methods and ethics for both audiences.
Publications:
Journal Articles:
Book Chapters: