Robyn Klingler-Vidra, Ph.D.
robyn_klingler.vidra@kcl.ac.uk
King's College London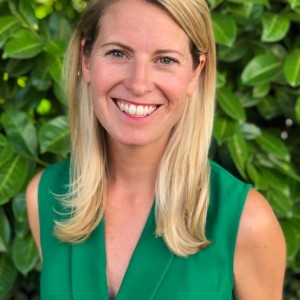 About Me:
I am Lecturer in Political Economy in the Department of International Development at King's College London. Previously, I was the Head of Policy Research at the Coller Institute of Venture at Tel Aviv University.
My research focuses on government efforts to build venture capital markets as a means to promote innovation, economic growth, and development. I led the World Economic Forum's annual UK Executive Opinion Survey on global competitiveness from 2009 to 2018. Since 2011, I have been a Senior Programme Adviser for LSE Custom Programmes and Consultancy, designing and delivering courses on capital markets, political economy, economic competitiveness and innovation.​

My publications include articles on venture capital, entrepreneurship and innovation in East Asia, patient capital and how policy models transform as they diffuse. You can find my work in journals including Socio-Economic Review, New Political Economy, Journal of Development Studies, International Studies Review, The Pacific Review and Asian Studies Review. I have also published a number of policy papers on economic growth, inclusive innovation and the social impact of business.

My book, The Venture Capital State: The Silicon Valley Model in East Asia, came out in September 2018 with Cornell University Press.​

Before returning to academia, I spent eight years in the financial sector, working as a financial institutions' liability underwriter, a research manager at an expert network firm and an investor relations manager at a fund of hedge fund. My public sector experience includes internships with the Economic Section of the US State Department Foreign Service and in the Westminster office of a UK Member of Parliament.

I received my BA from the University of Michigan, was a visiting scholar at the National University of Singapore Lee Kuan Yew School of Public Policy and completed my MSc and PhD in International Political Economy in the International Relations Department at the London School of Economics & Political Science. I love teaching, and was the first-ever winner of the BISA Award for Teaching Excellence by a Postgraduate Student and am a Senior Fellow of the Higher Education Academy.
Research Interests
Political Economy
Asian Politics
Public Policy
Development
Specific Areas of Interest
Venture Capital
Innovation Policy
Entrepreneurship
Industrial Policy
Countries of Interest
China
Singapore
Taiwan
South Korea
Japan
My Research:
My research focuses on government efforts to promote innovation and build venture capital markets as a means to promote economic growth and development. I am currently engaged in five major research projects:

1) investigating why and how the Silicon Valley venture capital policy model is adapted as it diffuses, with particular emphasis on the forms venture capital policies take in East Asia.

2) investigating East Asian governments' shift from supporting state-owned enterprises and conglomerates, to SMEs and start-ups in the post-East Asian Financial Crisis.

3) exploring how the educational backgrounds of East Asian innovation policymakers are shaping the focus of national entrepreneurship promotion policies.

4) developing a framework for assessing the 'external rate of return' of business activity across economic and social parameters.

5) analysing venture capital and private equity, across the themes above, as a source of patient capital for innovation and development.