Roxanne Krystalli, Ph.D. Candidate
roxanne.krystalli@post.harvard.edu
The Fletcher School of Law and Diplomacy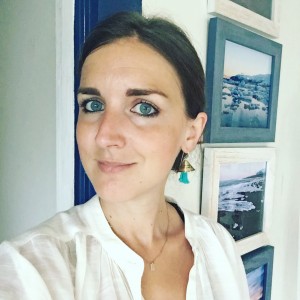 Research Interests
Gender and Politics
Conflict Processes & War
Human Rights
Political Violence
Refugees
Specific Areas of Interest
Transitional Justice
Victims' Rights
Humanitarianism
Gender And War
Syrian Refugee Crisis
Colombian Peace Process
Countries of Interest
Colombia
Greece
Publications:
Journal Articles:
(2018)
'I followed the flood': a gender analysis of the moral and financial economies of forced migration
,
Disasters
What would a gender analysis of refugee crises reveal if one expanded the focus beyond female refugees, and acts of physical violence? This paper draws on qualitative research conducted in Denmark, Greece, Jordan, and Turkey in July and August 2016 to spotlight the gendered kinship, hierarchies, networks, and transactions that affect refugees. The coping strategies of groups often overlooked in the gender conversation are examined throughout this study, including those of male refugees and those making crossings outside of the context of a family unit. The analysis is theoretically situated at the intersection of critical humanitarianism and the politics of vulnerability, and rooted in debates about the feminisation of refugees and corresponding protection agendas. A key contribution of this work is the ethnographic tracing of how refugees embody these politics along their journeys. In closing, the paper sketches out some implications of the findings for humanitarian practice and identifies avenues for further research.
Other:
(2016)
The Colombian peace agreement has a big emphasis on the lives of women. Here's how.
,
Washington Post
In 2014, the government of Colombia and the Revolutionary Armed Forces of Colombia (FARC) announced a new sub-commission on gender in the peace process, tasked with ensuring that the agreements had an "adequate gender focus." In July, the sub-commission presented the results of its work to the assembled peace delegations in Havana, as well as to U.N. officials and representatives of Colombian civil society groups. While not all of the agreement's documents are final or publicly available, here is what we know from the available summaries and public statements.
(2016)
Here is how attention to gender affected Colombia's peace process
,
Washington Post
On Friday, October 7, 2016, Colombian President Juan Manuel Santos was awarded the Nobel Peace Prize for his efforts to negotiate and sign peace accords with the Revolutionary Armed Forces of Colombia (FARC) guerillas, after 52 years of violent conflict. The award came just five days after Colombians rejected the deal in a national plebiscite, albeit by a very narrow margin, leaving the peace process in limbo. Observers have been commenting on the shock of the defeat and on the added twist of the Nobel. But few in the English-language media have discussed how the attention of the peace accords to sexuality and women's experiences of the conflict may have affected views during the plebiscite. Here's what we know.