Roya Talibova, Ph.D. Candidate
talibova@umich.edu
University of Michigan-Ann Arbor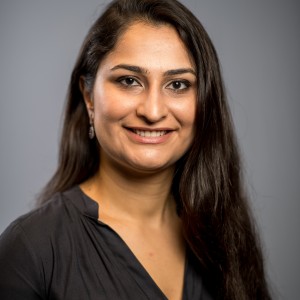 About Me:
I am a Ph.D. Candidate in the Departments of Political Science and Scientific Computing (MICDE), with a dual M.S. degree in Statistics, at the University of Michigan. I study international relations and quantitative methods with a secondary focus in comparative politics. My research and teaching address a variety of topics related to political violence, including the causes and consequences of interstate and intrastate wars, terrorism, state repression, and forced migration, with a special emphasis on the broader Eurasian region. My research has been published in the Journal of Peace Research. I was a 2016-2017 Marshall Weinberg Population, Development, and Climate Change Fellow at the Population Studies Center, 2015-2016 Emerging Democracy Fellow at the Weiser Center for Emerging Democracies, a 2016 Diversity and Diplomacy Fellow at the Humanity in Action, and a 2010 Black Sea Young Reformers Fellow of the German Marshall Fund and Robert Bosch Foundation. I hold an MPA (2014) degree from Harvard University and MA in International Relations from Seton Hall University, John Whitehead School of Diplomacy. I received my BA in International Relations and European Studies from the Azerbaijan University of Foreign Languages. Raised in the Caucasus mountains, I enjoy traveling, exploring cultures, playing piano, and reading in my free time.
Research Interests
Political Violence
Conflict Processes & War
Terrorism
Human Rights
Non-Democratic Regimes
Research Methods & Research Design
Countries of Interest
Russia
Turkey
Former Soviet Union
United States
Publications:
Journal Articles:
(2018)
Stalin's Terror and the Long-Term Political Effects of Mass Repression
,
Journal of Peace Research
Repression has a long-term negative effect on political participation. Using millions of arrest records from archival documents, and polling station-level election results, we examine how exposure to Stalin-era repression affects voter turnout in Putin's Russia. To estimate the effect of repression on voting, we exploit exogenous variation in repression due to the structure of mid-century Soviet railroads, and travel distances to prison camps. We find that communities more heavily repressed under Stalin are less likely to vote today. The electoral legacy of Stalin's terror – decades after the Soviet collapse, and across multiple election cycles (2003–12) – is systematically lower turnout. To show that our result is not unique to the Putin regime, we replicate our analysis in Ukraine (2004–14), and find similar patterns. These results highlight the negative consequences of repression for political behavior, and challenge the emerging view that exposure to violence increases political engagement. While past research has emphasized the short-term effects of repression over several months or years, we show that these effects may be durable over generations and even changes of political regime. Our findings also demonstrate that repression need not be collective or indiscriminate to have community-level effects.