Ruth Blakeley, Ph.D.
r.blakeley@sheffield.ac.uk
The University of Sheffield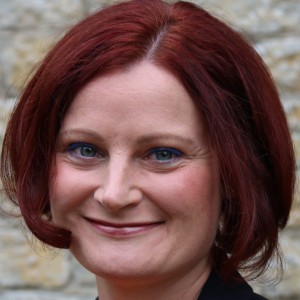 Phone: +44114 222 8377
Address: University of Sheffield
City: Sheffield, England
Country: United Kingdom
About Me:
Ruth Blakeley joined the University of Sheffield in 2017 as Professor of Politics and International Relations, and Director of the White Rose Doctoral Training Partnership for the Social Sciences. After completing an MSc and PhD in International Relations at the University of Bristol, her first post was as a lecturer in International Relations at the University of Kent. In 2015, she was promoted to Professor. She held several leadership positions at Kent, including Head of School of Politics and International Relations (2016), and Sub-Dean and Director of Graduate Studies for the Faculty of Social Sciences (2012-2015). Professor Blakeley is the Lead Editor of the Review of International Studies, a journal of the British International Studies Association (BISA), published by Cambridge University Press. She was the Honorary Secretary of BISA from 2012 to 2015, and is a member of the editorial advisory boards for several journals. Professor Blakeley's research and teaching focus on international security, terrorism and political violence, and human rights.
Research Interests
Human Rights
Conflict Processes & War
Political Violence
Terrorism
Research Methods & Research Design
Specific Areas of Interest
Torture
Extraordinary Rendition
State Violence
Countries of Interest
United States
United Kingdom
My Research:
My research focuses on a range of issues across the areas of international security, terrorism and political violence, and the global governance of human rights. My interests include US power, imperialism, US and UK foreign policy, state violence and state terrorism, and torture. I am particularly interested in the relationship between the evolution of the international political economy and state violence. These interests lead me to frequently engage with questions on the potential of human rights norms and laws as vehicles for political and social change. My current research projects are: Rendition, Detention, and Torture in the War on Terror. Ruth is co-director (with Sam Raphael, University of Westminster) of The Rendition Project. This provides the most comprehensive analysis to date of the CIA's Rendition, Detention and Interrogation programme. Funded by an Economic and Social Research Council (ESRC) grant, research findings are disseminated through an extensive and innovative project website (www.therenditionproject.org.uk) that houses the world's only comprehensive database of flights known or suspected to have been involved in rendition. The aim now is to draw on this extensive empirical research on one of the most controversial state-led security programmes in the 21st century, to begin addressing pressing questions about the global governance of human rights.
Publications:
Journal Articles: