Shan-Jan Sarah Liu, Ph.D.
shanjan.sarah.liu@gmail.com
The University of Edinburgh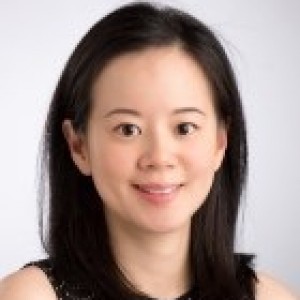 Phone: +447380204104
Address: B.2 22 George Square
City: Edinburgh, Scotland - EH8 9LF
Country: United Kingdom
About Me:
Currently an Assistant Professor/Lecturer in the School of Geography, Politics, and Sociology at Newcastle University, I hold a dual Ph.D. in Political Science and Women's, Gender, and Sexuality Studies from the Pennsylvania State University. I am also Associate Editor of Representation: Journal of Representative Democracy. I have also been recognized as an Emerging Diversity Scholar by the University of Michigan's National Center for Institutional Diversity. Currently, I serve as Secretary in the Midwest Political Science Association's Women's Caucus and as an elected member of the executive council of the Women and Politics Research Section of the American Political Science Association. Prior to joining Newcastle University, I taught in the Department of Government at Smith College in Northampton, MA.Prior to joining the dual degree program at Penn State, I obtained an M.A. in Intercultural Service, Leadership, and Management at the World Learning SIT Graduate Institute in 2010. I received a B.A. in American Studies and Studio Art with a minor in International Peace Studies from the University of Notre Dame in 2006. When I am not at school, I enjoy reading fiction, watching indie films, and traveling. Traveling to most of Asia, Europe, the Americas, and South Africa have propelled my interest in gender and politics in a transnational, comparative context. My traveling experiences inspire my constant questioning of existing structures and institutions. As I continue to be amazed by the beauty in the world, it is my dream to backpack around the world one day.
Research Interests
Gender and Politics
Asian Politics
Immigration & Citizenship
Political Communication
Political Participation
Public Opinion
Specific Areas of Interest
Women's Political Representation
Social Movements
Immigration
Media Effects
East Asia
Countries of Interest
Taiwan
United Kingdom
United States
Hong Kong
China
My Research:
My research focuses on the cross-national comparison of gender and politics, specifically the ways contexts shape the gender gap in political attitudes and activities. Utilizing multilevel modeling approaches, my work examines the influence of female political leaders on women's political participation. Particularly, my research investigates the role model effect of cabinet ministers in democracies, a previously ignored political arena, and the role model effect of legislators in Asia, a grossly underexplored area in extant studies. I also evaluate how social movements affect adolescents' attitudes toward gender roles and influence their propensity to protest. I have published in Politics & Gender and Political Research Quarterly and been featured in The Washington Post Monkey Cage: Three surprising facts about the protesters at the Republican National Convention and Who were the protesters at the Democratic National Convention this week?In Gendering Immigration: Media Framing of Immigration and Public Opinion on the Huddled Masses, I analyze gender in media framings of immigration and immigrants and the varying media framings' impacts on citizens' attitudes about immigrants. Employing cross-national content analysis and survey experiments, I investigate the gender/gendered differences in the media constructions of immigration and their effects on native citizens' acceptance of male and female immigrants in Hong Kong, Taiwan, the United Kingdom, and the United States.
Publications:
Journal Articles:
(2019)
Chinese migrant wives in Taiwan: claiming entitlements, resisting inequality, and rejecting citizenship
,
International Feminist Journal of Politics
A considerable number of Chinese women have migrated to Taiwan through marriage over the last two decades. Although the demographics of these marriage migrants have transformed over the years, a misunderstanding still exists as migrant wives are seen as commodities and gaining citizen status is seen as their ultimate goal. Using in-depth interviews, this research takes a bottom-up approach by allowing Chinese migrant women in Taiwan to define and interpret their own citizenship. It explains how they negotiate the politics of citizenship as they confront harsher immigration restrictions than immigrants of other origins because of their Chinese identity. This paper suggests that immigrants' intersectional identities shape their conceptualization of Taiwanese citizenship, although their agency is limited. My findings illustrate that some Chinese migrant wives embrace citizenship entitlements while others' experiences with citizenship differ depending on their positionality in both the private and the public. My findings also show that some migrant wives actively reject Taiwanese citizenship, challenging the myth that all Chinese immigrants desire Taiwanese citizenship. This study contributes to citizenship and migration studies using a feminist, intersectional approach and raises implications for the degree to which migrant wives have agency in constructing their citizenship.
(2018) Do female political leaders serve as role models: Lessons from Asia,
Political Research Quarterly
Despite vast research on women's descriptive representation, little is known about its influence on women's political engagement in East and Southeast Asia where gender norms are different from those in other parts of the world. I theorize that the discrepancy between women's political and social rights in the region makes it difficult for women to envision themselves as equal to their male counterparts to play a "man's game" even when they see female political leaders. Using a multi-level modeling analysis with data from the Asian Barometer Survey and various additional sources, I examine the impact of female parliamentarians in the region and find that they significantly reduce women's political engagement. My results suggest that the female legislators' role model effect found in existing literature on western democracies does not apply to East and Southeast Asia. Instead, female political leaders generate a backlash effect on women's political engagement. This research raises implications for the role of context in the effectiveness of women's symbolic representation and calls for further exploration on the connection between women's symbolic and descriptive representation.
(2017) Do Government Positions Held by Women Matter? A Cross-National Examination of Female Ministers' Impacts on Women's Political Participation,
Politics & Gender
Current research shows that female legislators serve as role models for women. Understudied is how and the extent to which female ministers inspire women to participate in politics. We argue that with their high visibility and greater ability to influence policy, female ministers also serve as role models, but that their influence differs depending on the form of political engagement. Using the World Values Survey and additional national-level variables, we employ multilevel modeling techniques to explore how women in the cabinet influence various forms of women's political engagement. We find that the proportion of women in the cabinet has a stronger effect on participation than the proportion of women in parliament. All else equal, a higher proportion of women in the cabinet increases women's conventional participation (voting and party membership), petition-signing, or engagement in peaceful demonstrations. However, it does not influence women's participation in strikes or boycotts. Our findings add to current studies of women's political representation, in which ministerial representation is often underexplored or not differentiated from parliamentary representation, and in differentiating among various forms of participation. It suggests that future research should consider examining a wider variety of women's political roles in other areas of the political arena.