Shawna Brandle, Ph.D.
shawna.brandle@kbcc.cuny.edu
City University of New York - Kingsborough Community College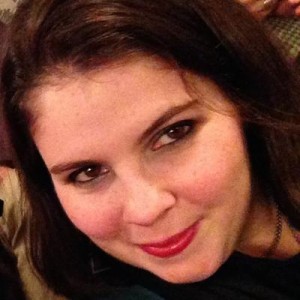 Country: United States (New York)
Research Interests
Political Communication
Human Rights
Refugees
International Law & Organization
Publications:
Journal Articles:
(2018) Opening Up to OERs: Electronic Original Sourcebook vs. Traditional Textbook in the Introduction to American Government Course,
Journal of Political Science Education
Traditional American Government textbooks are expensive and often unpopular with students. New technologies and Open Educational Resources (OERs) open up the potential for change, but questions of quality are ever present: can OERs really help students learn better, or are they just cheaper? I developed an OER based on original sources and compared student learning outcomes with the OER section to those in a free digital textbook section. While the OER I created did not work as well as I had hoped, I nonetheless developed a redesign of my course and my approach to teaching, which is the true benefit of adopting OERs
(2018) Media Coverage of Human Rights in the US and UK: The Violations Still Won't be Televised (or Published),
Human Rights Review
This article analyzes American television and American and British print news coverage of human rights using a combination of manual and machine coding. The data reveal that television and print news cover very few human rights stories, that these stories are mostly international and not domestic, that even when human rights are covered, they are not covered in detail, and that human rights issues are more likely to be covered when they are not framed as human rights. This suggests that human rights is simply not a frame that journalists employ, and provides support for government-leading-media theories of newsworthiness.
Books Written:
(2015)
Television News and Human Rights in the US & UK: The Violations Will Not Be Televised
,
Routledge
Examining the human rights content in television news in the US and UK yields insights to what television news producers and policy makers consider to be human rights, and what, if anything, audiences can learn about human rights from watching television news. After reviewing 20 years of footage using three different types of content analyses of American television news broadcasts and two different types of British news broadcasts, and comparing those results with human rights rankings and print news coverage of human rights, Shawna M. Brandle concludes that despite rhetoric from both countries in support of human rights, there is not enough coverage of human rights in either country to argue that television media can spur state action on human rights issues. More simply, the violations will not be televised.