Suparna Chaudhry, Ph.D.
suparna.chaudhry@cnu.edu
Christopher Newport University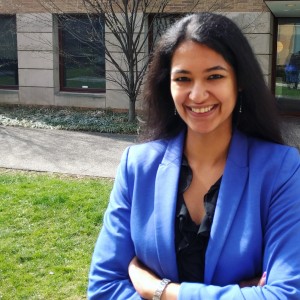 About Me:
I am an Assistant Professor of Political Science and Director of the Reiff Center for Human Rights and Conflict Resolution at Christopher Newport University. My research and teaching include human rights, international organizations and law, political violence and conflict, with a specific focus on state persecution of NGOs. Prior to joining Christopher Newport University, I was a Post-Doctoral Fellow in U.S. Foreign Policy and International Security at the Dickey Center for International Understanding at Dartmouth College. I received my Ph.D. from Yale University's Department of Political Science in 2016.
Research Interests
Human Rights
Political Violence
Foreign Aid
International Law & Organization
NGOs
Asian Politics
Specific Areas of Interest
Civil Society Organisations
Global Governance
Transnational Advocacy
NGOs
Non-governmental Organizations
Repression
Human Rights
Human Rights Education
Human Rights Norms
Human Rights Treaties
International Democracy Promotion
International Law
International Organizations
Political Violence
South Asia
Globalization And India
Countries of Interest
India
Turkey
Russia