Susan Thomson, Ph.D.
Sthomson@colgate.edu
Colgate University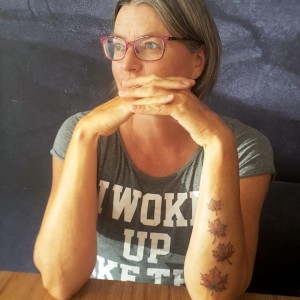 Phone: 3152286068
Address: 13 Oak Drive
City: Hamilton, New York - 13346
Country: United States
About Me:
I study state-society relations in post-conflict countries, from the perspective of civilians. In Rwanda, my work focuses on the lives of subsistence farmers and their response to state-led reconciliation and reconstruction initiatives. My book, Rwanda: From Genocide to Precarious Peace (Yale, 2018), deconstructs the first 20 years of postgenocide governance from the perspective of ordinary people. My second project is on the lives and livelihoods of refugee women and girls living in Nairobi, Cape Town, and the American city of Utica, NY. I have a new project on the politics of reconciliation and memory in Namibia. I also write about ethical and methodological challenges and opportunities of working with conflict-affected people.
Research Interests
African Politics
Gender and Politics
Human Rights
Refugees
Specific Areas of Interest
Qualitative Research Ethics
Life Under Authoritarianism
Feminist Methodologies
Countries of Interest
Rwanda
Kenya
South Africa
Namibia
Publications:
Books Written:
(2018)
Rwanda: From Genocide to Precarious Peace
,
Yale University Press
Ranging from colonial rule to the authoritarian governance of today, Thomson draws on the perspective of ordinary Rwandans, Hutu, Tutsi and Twa alike, to explore the country's transition from war to reconciliation. In so doing she exposes how the majority of Rwandans living outside the cities remain in dire poverty. Rwanda's prosperity is a reality only for the privileged few.
(2013)
Whispering Truth to Power: Everyday Resistance to Reconciliation in Postgenocide Rwanda
,
University of Wisconsin Press
For 100 days in 1994, genocide engulfed Rwanda. Since then, many in the international community have praised the country's postgenocide government for its efforts to foster national unity and reconciliation by downplaying ethnic differences and promoting "one Rwanda for all Rwandans." Examining how ordinary rural Rwandans experience and view these policies, Whispering Truth to Power challenges the conventional wisdom on postgenocide Rwanda. Susan Thomson finds that many of Rwanda's poorest citizens distrust the local officials charged with implementing the state program and believe that it ignores the deepest problems of the countryside: lack of land, jobs, and a voice in policies that affect lives and livelihoods. Based on interviews with dozens of Rwandan peasants and government officials, this book reveals how the nation's disenfranchised poor have been engaging in everyday resistance, cautiously and carefully—"whispering" their truth to the powers that be. This quiet opposition, Thomson argues, suggests that some of the nation's most celebrated postgenocide policies have failed to garner the grassroots support needed to sustain peace.
(2013)
Emotional and Ethical Challenges for Field Research in Africa The Story Behind the Findings
,
Palgrave Macmillan
Academic literature rarely gives an account of the ethical challenges and emotional pitfalls the researcher is confronted with before, during and after being in the field. Giving personal accounts, the authors explore some of the ethical and methodological challenges one can face when engaging in local-level research in difficult situations.