Suzanne Chod, Ph.D.
smchod@noctrl.edu
North Central College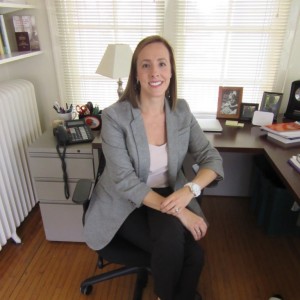 Phone: 6306376245
Address: 30 N Brainard St
City: Naperville, Illinois - 60540
Country: United States
About Me:
I am an Associate Professor of Political Science and Coordinator of the Gender and Sexuality Studies program at North Central College in Naperville, IL. My current lines of research focus on the civic engagement of college students and political scientists as public intellectuals.
Research Interests
Legislative Politics
American Presidency And Executive Politics
Gender and Politics
Political Participation
Specific Areas of Interest
Civic Engagement
Women In Politics
Congressional Elections
Countries of Interest
United States
Publications:
Journal Articles:
(2015) "Using Twitter to Increase Political Interest in Undergraduate Students.",
The Journal of Political Science Education
This study examines the impact of using Twitter in the classroom on student political efficacy, interest and engagement. Millennials use the virtual world to build social relationships and to obtain information. By envisioning the virtual world as a means to increase civic engagement, political science instructors can use technology to draw upon social networking, iterated interaction, and information sharing. Because taking political science and civics courses can boost civic engagement, students who are drawn to political science courses are more likely to already be interested in politics and have increased knowledge. Therefore, what we demonstrate is that while Twitter in and of itself does not independently foster civic engagement, employing it as a pedagogical tool taps into and strengthens the predispositions of students in political science classes, namely political interest and efficacy. Our results contribute to a fresh and much needed discussion in political science literature about ways to increase civic engagement of Millennials.
Books Written:
(2015) Technology and Civic Engagement in the College Classroom: Engaging the Unengaged,
Palgrave Macmillan
Technology and Civic Engagement in the College Classroom: Engaging the Unengaged explores the intersection of the traditional classroom with the broad array of online technologies available to faculty and students. This edited volume provides theoretical and pedagogical justifications for both in-class and online means Political Science instructors have developed and tested to engage an increasingly disengaged college student population. The approaches and technologies examined are innovative and varied, but a common connection between all of the offerings is the question of how and in what specific ways the incorporation of technology into the college classroom can foster student civic engagement.
Book Chapters:
(2015) Social Networking as a Pedagogical Tool: Effect of Twitter Use on Interest and Efficacy in Introductory-Level American Government Courses,
Palgrave Macmillan
This chapter features the results of an experimental design exploring the relationship between Twitter use throughout an introductory American Government course and changes in attitudes about government and politics during the semester. Specifically, we use a pretest-stimulus-posttest design to capture changes in reported levels of political efficacy and interest in politics. Participants were students at a Midwestern community college enrolled in the introductory course, where approximately half were in sections that required Twitter to be used, while others were in sections where Twitter was neither required nor encouraged. Our analysis reveals the potential that social networking has for generating political interest and efficacy when used in a pedagogically grounded way. Specifically, we discuss the "value added" nature of combining Twitter use with traditional course content.