Sylvia Maier, Ph.D.
sm173@nyu.edu
New York University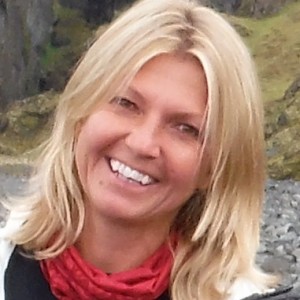 Phone: 9179325456
Address: 15 Barclay St, Room 449, Center for Global Affairs, New York University
City: New York, New York - 10007
Country: United States
About Me:
I am a Clinical Associate Professor in the Center for Global Affairs at New York University where I direct the MSGA Concentration in Global Gender Studies, the Global Field Intensive to the United Arab Emirates, and serve as faculty adviser to the MSGA Gender Working Group. My principal fields of interest and expertise are women's rights in the Middle East, South Central Asia, and the Gulf States, with a particular focus on the United Arab Emirates, Iraqi Kurdistan, and Afghanistan, where I have taught and conducted extensive field research. I am especially interested in women's culturally-situated strategies of (self-) empowerment and modes of resistance to patriarchy in deeply traditional societies, the "globalization-empowerment nexus" in the Gulf States, and the politics of integration and multiculturalism in Western Europe, chiefly the legal responses to cultural diversity and honor-based violence against women. I have spoken and published on these and related subjects, and just finished a co-edited book titled EU Development Policies: Between Norms and Geopolitics (forthcoming fall 2018, Palgrave Macmillan.) My teaching interests bridge the fields of gender studies and international politics and include: Gender and International Affairs: Sex, Power and Politics; Gender and Migration; Women's Rights in the Middle East and South Asia; International Relations Theory; The Geopolitics of Afghanistan; Ethics in International Affairs; and The Politics of Immigration in Western Europe and the United States. I am also the co-founder and deputy editor-in-chief of Women Across Frontiers, a digital women's rights magazine, and serve as Director of Education Programs as well as on the board of The Peace Project, Inc. Prior to joining the CGA, I was on the faculty of the Center for European and Mediterranean Studies at NYU and the Georgia Institute of Technology in Atlanta, where I worked on Islam-state relations and the politics of integration and multiculturalism in Western Europe. I received my Ph.D. in Political Science from the University of Southern California in Los Angeles.
Research Interests
Gender and Politics
Immigration & Citizenship
Human Rights
European Politics
Race, Ethnicity and Politics
Specific Areas of Interest
Women's Rights
Immigrant Integration
Education
Countries of Interest
Afghanistan
United Arab Emirates
Saudi Arabia
Qatar
United States