This user does not wish to be contacted by the media at this time.
Teresa Cornacchione, Ph.D.
tstanquist@fsu.edu
Florida State University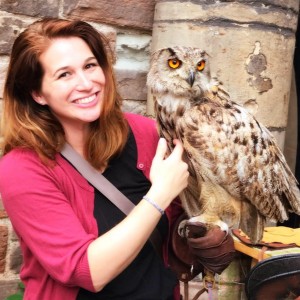 Country: United States (Florida)
About Me:
Post-Doctoral Scholar at FSU. I tuaght high school for 9 years prior to pursuing my doctorate. I currently teach Western European politics and Women and Politics.
Research Interests
Gender and Politics
Political Parties and Interest Groups
Public Opinion
European Politics
Comparative Political Institutions
Specific Areas of Interest
European Union
Comparative Political Behavior
Countries of Interest
United States
Italy
United Kingdom
Germany
My Research:
I earned my PhD from Florida State University in 2018. I am serving as a post-doctoral scholar there for the 2018-2019 academic year. Interested in anti-establishment and radical right wing parties, public opinion, female legislative behavior, and female political recruitment. My dissertation develps a measurement scheme for anti-establishment parties. I currently have projects under review examining support for EU economic reform, female MEP behavior, vote choice for anti-establishment parties, anti-establishment legislative behavior, and Europeans' attitudes toward immigration.