Tia Sheree Gaynor, Ph.D.
tiasheree.gaynor@uc.edu
University of Cincinnati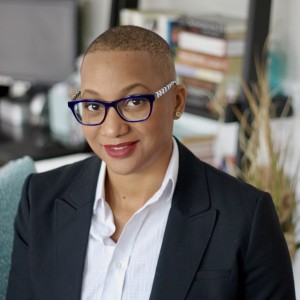 About Me:
Tia Sherèe Gaynor, Ph.D. is an assistant professor in the Department of Political Science at the University of Cincinnati. Her research focuses on issues related to social (in)justice, cultural competency, and equity within a U.S. and global context, particularly as it relates to people of color and those who identify as LGBTQIA. Her most recent work explores the marginalizing interactions between local law enforcement agencies those at the intersection of race and sexual identity.She holds a Ph.D. and MPA from the School of Public Affairs and Administration, at Rutgers University – Newark. She received her BA in Psychology from Rutgers University – New Brunswick. Additionally, Dr. Gaynor holds a Diversity Management Certification from the University of Houston's International Institute for Diversity. Dr. Gaynor's work is supported by the U.S. Department of Justice, National Institute of Justice.
Research Interests
Race, Ethnicity and Politics
LGBTQIA Politics
Urban Politics
State and Local Politics
Public Administration
Gender and Politics
Political Participation
Specific Areas of Interest
Social Justice
Social Equity
Public Management
Law Enforcement
U.S. Government
Transgender Rights