Tiffany Morrison, Ph.D.
tiffany.morrison@jcu.edu.au
James Cook University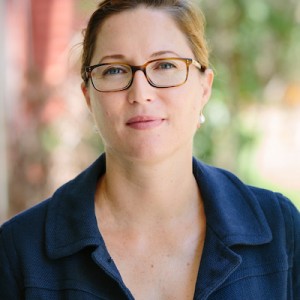 About Me:
My research combines human geography, political science and ecology to tackle increasing complexity in environmental governance. I have an exceptional social science record (67 papers & chapters, 1,177+ citations, 59.1% of papers in top 10% journals 2015-2017; Governance Studies Field Weighted Citation Index = 3.36 (compared to a world average of 1)). My early work was concerned with the interaction of ecological, jurisdictional and social drivers in environmental governance. Since 2015, I have developed and led a major new research program at James Cook University on the governance of climate adaptation and conflict in large-scale reef systems. In two recent and highly influential Reviews (in WIRES Climate Change 2017 and Nature 2017), my team identified several key challenges associated with governing ecosystems under climate change. Our ongoing research addresses these challenges, including how governance complexity affects robustness (Proceedings of the National Academy of Sciences 2017); the role of socio-ecological resilience in governing through complexity (Ecosystems 2017); and underlying governance causes and solutions for rapidly changing ecosystems (Nature Climate Change 2018).
Research Interests
Environmental Policy
Energy And Climate Policy
Bureaucracy
Comparative Political Institutions
Networks And Politics
NGOs
Specific Areas of Interest
Complex Environmental Governance
Polycentric Governance
Federalism, Regionalism, Decentralization
Climate Change
Institutional Change
Institutional Design
Countries of Interest
Australia
United States