Valentina Cardo, Ph.D.
v.m.cardo@soton.ac.uk
University of Southampton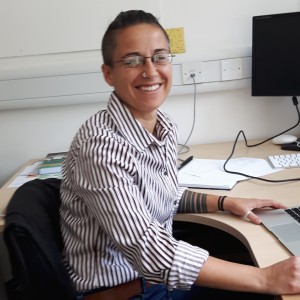 About Me:
Valentina Cardo researches political communication, gender and technology
Research Interests
Political Communication
Gender and Politics
Networks And Politics
Representation and Electoral Systems
Specific Areas of Interest
Digital Politics
Feminist Political Theory
Electoral Politics
Political Communication Online
Political Gender Stereotypes
Women's Political Representation
Countries of Interest
United Kingdom
United States
New Zealand
My Research:
I specialise in the ways in which politicians communicate with voters. I am particularly interested in political women and the barriers that they encounter as political representatives. In my current research I investigate the communication barriers that mainstream media create. I focus on the ways in which women politicians in the UK, USA and NZ use digital media platforms to overcome these barriers.