Vasundhara Sirnate, Ph.D. Candidate
vsirnate@thepolisproject.com
University of California, Berkeley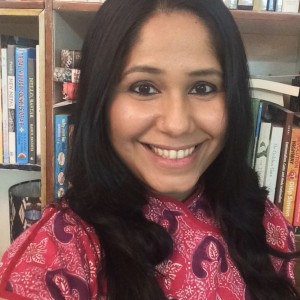 Country: United Kingdom (Northern Ireland)
Research Interests
Conflict Processes & War
Gender and Politics
Political Violence
Specific Areas of Interest
Counterterrorism And Counterinsurgency
Gender
Countries of Interest
India
Publications:
Journal Articles:
(2014) Positionality, Personal Insecurity and Female Empathy in Security Studies Research,
PS Political Science and Politics
How does a female researcher negotiate field research in a conflict zone?
(2009) Students Versus the State: The Politics of Uranium Mining in Meghalaya,
Economic and Political Weekly
Narrative of a student-led agitation against uranium mining in the Indian state of Meghalaya.
Book Chapters:
(2015) The Naxalites of India, Maoists of Nepal and Taliban in Pakistan: Ideological Insurgencies in South Asia,
Routledge
An assessment of the role of ideology in insurgencies.
(2007) The RSS and Citizenship: The Construction of the Muslim Minority Identity in India,
Living With Secularism
The manufacturing of a Muslim minority identity in India.