Virginia Beard, Ph.D.
beard@hope.edu
Hope College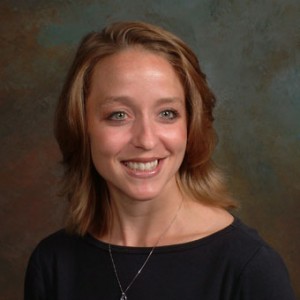 Country: United States (Michigan)
About Me:
Beard has been a member of the faculty since 2007 and has taught courses in the program throughout her time at the college. Her areas of specialization are comparative politics, focused on Africa, as well as public policy. Her research interests are in the areas African political development; democratization; conflict and stability; land rights in Africa; the role of institutions in political development; identity politics with a focus on gender, religion and ethnicity; public policy in political development; homelessness policy; and public policy and poverty. She has spent much time in Kenya and has language experience in both Swahili and German.Her external professional activity includes serving as the book review editor for the "Journal of Poverty and Public Policy." In 2012, she was one of only 15 scholars nationwide chosen to participate in the 2012 Lilly Fellows Program Summer Seminar for College and University Teachers, "Teaching Peace and Reconciliation: Theory and Practice in Northern Ireland." She has received awards from the Great Lakes Colleges Association (GLCA) including a GLCA Library of Congress Digital Humanities grant and GLCA New Directions grant. Beard earned a bachelor's degree in political science with a focus on African Politics and Third World Development from Calvin College in 2000. After a year living in Dallas, Texas, as an AmeriCorps VISTA working on affordable housing and microlending projects, she returned to Michigan and pursued graduate studies at Michigan State University, where she earned a master's degree in public policy and administration in 2005 and her doctorate in political science with a focus on international development and African politics as well as public Policy in 2006.As a graduate student, Beard worked on the Afrobarometer Survey Research Project, a nationally recognized and awarded dataset that covers economic and political opinions among citizens across 18 African nations. She continues to conduct research and evaluation work in East Africa, primarily in Kenya, but also in Rwanda and Uganda.
Research Interests
African Politics
Comparative Democratization
Gender and Politics
Foreign Aid
Public Policy
Specific Areas of Interest
Housing
Homelessness
Democracy
Countries of Interest
Kenya