Virginia Haufler, Ph.D.
vhaufler@umd.edu
University of Maryland at College Park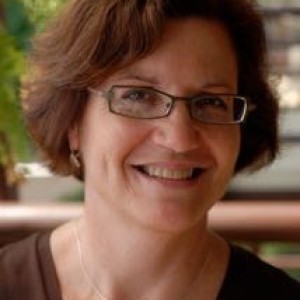 About Me:
Virginia Haufler is Associate Professor of Government and Politics at the University of Maryland College Park, and Director of the Global Communities Living-Learning Program. She is an affiliate of the Center for International Development and Conflict Management and a member of the Faculty Advisory Board for the Center for the Study of Business Ethics, Regulation and Crime. She has published widely and taught on topics related to global governance, transnational regulation of corporations, and corporate social responsibility. She has been a Visiting Scholar at the Institute for International and Global Studies at the University of California Irvine, a Visiting Non-Resident Fellow at the USC Center on Public Diplomacy, and a Senior Associate at the Carnegie Endowment for International Peace. She has served as advisor to One Earth Future, the Peace Research Institute Frankfurt, Women in International Security, and the UN Global Compact. Her books include Public Policy for Conflict-Sensitive Business (with Karen Ballentine); A Public Role for the Private Sector: Industry Self- Regulation in the Global Political Economy; Private Authority in International Affairs (with Claire Cutler and Tony Porter), and Dangerous Commerce: Insurance and the Management of International Risk.
Research Interests
International Law & Organization
NGOs
Political Economy
Environmental Policy
Specific Areas of Interest
Global Governance
Transnational Advocacy
Multinational Corporations
Corporate Social Responsibility
Global Environmental Governance
Global Finance
My Research:
My research focuses on the changing role of the private sector in global governance, from corporate social responsibility and industry self-regulation to multi-stakeholder initiatives, public-private partnerships, and traditional law and regulation. It includes historical analysis of trends in globalization and the shifting boundaries of the public/ private divide, and the rise of extensive global supply chains. The specific issue areas have included substantive study of global finance and insurance, global environmental governance, and most recently conflict prevention and the extractives sector. My research has included work on transnational activism, corporate reputation and "shaming." The types of governance I have examined include standards-setting, corporate codes of conduct, transparency and reporting, certification and multi-stakeholder institutions. Most recently I have been examining the extractives sector and conflict prevention, including big initiatives such as the Kimberley Process Certification Scheme for rough diamonds, and the Extractive Industry Transparency Initiative. I am currently working on a book that examines the proliferation of industry, national and international governance efforts regarding so-called "conflict minerals." My publications include Enabling Economies of Peace (with Karen Balletine), A Public Role for the Private Sector: Industry Self-Regulation in a Global Economy, Dangerous Commerce: State and Market in the International Risks Insurance Regime, "Transnational Organizations and Security" (with Deborah Avant), "Disclosure as Governance: The Extractive Industries Transparency Initiative and Resource Management in the Developing World," "The Kimberley Process Certification Scheme: An Innovation in Governance and Conflict Prevention," and "Transnational Corporations in Conflict-prone Zones: Public Policy Responses and a Framework for Action" (with Jessica Banfield and Damian Lilly).
Publications:
Journal Articles:
(2018)
Producing Global Governance in the Global Factory: Markets, Politics, and Regulation,
,
Global Policy
The globalization of production and creation of extension global supply chains presents opportunities to explore new forms of global governance, including voluntary and regulatory approaches. The structure of the supply chain, and relationships among different firms within them, can shape the problems, actors and mechanisms involved in this governance activity. Future research needs to explore the interaction of multiple governance initiatives across global production chains, how the boundaries of issues addressed by them evolve and change, the challenges of local community implementation of global rules, and the relationships among different actors, both economic and political, that shape governance outcomes.