Yetunde Odugbesan-Omede, Ph.D.
yetunde.ao@gmail.com
State University of New York at Farmingdale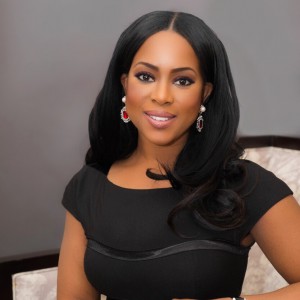 About Me:
Yetunde Odugbesan-Omede, Ph.D., is a Visiting Assistant Professor of Global Affairs and Politics in the department of History, Politics and Geography at Farmingdale State College where she teaches Comparative Politics, Women in Comparative Political Development, Imperialism, Global Politics and Introduction to Politics. Dr. Yetunde's area of research expertise and interest is in corruption studies, global ethics, and good governance. She is a member of Transparency International Anti-Corruption Research Network (ACRN), American Political Science Association (APSA), and International Studies Association (ISA). She was a lead researcher at Rutgers Institute of Anti-Corruption Studies (RIACS). She also worked at United Nations Population Fund, New Jersey State Ethics Commission and other governmental agencies. Currently she is a Senior Policy Fellow Millennial Policy Initiative Commission on Gender Equity. Dr. Yetunde received her Doctorate of Philosophy in Global Affairs from Rutgers University and her Masters of Science in Global Affairs with a concentration in International Law from Rutgers University and her bachelors for Rutgers as well. She has certificates in international relations, and applied political leadership. She was a New Leaders Council Fellow, Rutgers Emerging Leaders Scholar, Ronald E. McNair Scholar, Minority Academic Careers Fellow, Eagleton Institute of Politics Fellow and graduate of the United Nations Worldview Institute. She was also the Assistant Editor for Public Performance and Management Review (PPMR), a leading peer-review academic journal that addresses a broad array of influential factors on the performance of public and non-profit organizations. She is an author of two books and currently has own column in the Guardian Newspaper where she writes on global politics and leadership.
Research Interests
Comparative Political Institutions
Foreign Policy
Development
Human Rights
Comparative Democratization
Gender and Politics
My Research:
My research focuses on how corruption become socialized. Corruption is a major global problem. The effects are devastating. Corruption undermines rule of law, breaks down the social fabric of society, erodes morality, and positive values systems. It significantly undermines public trust in institutions and their leaders. On a societal level, the pervasiveness of corruption within a society can lead to an increase in negative structural and systemic practices as well as encourage individual corrupt behavior that ultimately erodes public morality. Considering these reasons and more, my research analyzes the role academic dishonesty in institutions of education plays in normalizing deviant behavior, which may result in the socialization of corruption. My research study takes a closer look at the role of corruption in institutions of education as a mechanism of disruption and the break down of positive social values.