Zoe Lefkofridi, Ph.D.
zoe.lefkofridi@sbg.ac.at
University of Salzburg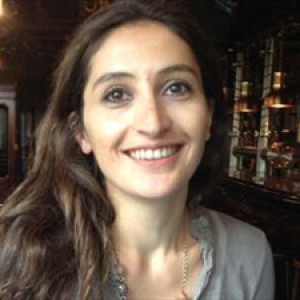 Address: Rudolfskai 42
City: Salzburg - 5020
Country: Austria
About Me:
I study democracy, representation and European integration, with a focus on political inequalities. Currently, I am Associate Professor of Comparative Politics at the University of Salzburg. Prior to Salzburg, I was Jean Monnet Fellow at the Robert Schuman Center for Advanced Studies (2014-5); Max Weber Fellow at the Dept. of Social and Political Sciences (2013-4) of the European University Institute in Florence; postdoctoral fellow at the University of Vienna (2009-2012) and visiting scholar at Stanford University (2011). I conducted my doctoral studies at the Institute for Advanced Studies/IHS and the University of Vienna (cum laude). I also hold MA degrees from the College of Europe (Bruges) and the Diplomatic Academy of Vienna (with distinction). My work appears in European Union Politics, Electoral Studies, European Political Science Review, West European Politics, among others.
Research Interests
European Politics
Comparative Political Institutions
Gender and Politics
Political Parties and Interest Groups
Representation and Electoral Systems
Elections, Election Administration, and Voting Behavior
Specific Areas of Interest
Comparative Politics
Democracy
European Union
Inequality And Exclusion
Political Parties
Political Representation
My Research:
I am interested in democracy and political representation. Important contributions of my work concern citizens' representation via parties in a multilevel system; congruence between citizens and elites beyond the classic Left-Right dimension and salience-based congruence. For instance, a key claim that my research with Alexia Katsanidou (GESIS, Cologne) on Multilevel Representation in the European Parliament advances is that representation studies in the European Union (EU) should take into account the different levels of governance in order to provide a comprehensive picture of the peculiar linkage between the European citizens and policy makers. This work breaks new ground in the fields of representation, EU studies and federalism since it is the first to argue and empirically demonstrate that to fully understand citizens' representation in the European Parliament, we need to pay attention to its "split-level" structure, where policy inputs and outputs occur at different levels of government. A key message that our findings convey is that there is fertile ground for the development of transnational party democracy: when citizens use the EP election to express their policy views, political organizations largely succeed in aggregating these views through a multilevel channel. However, this holds more for the left-right dimension, and less for the EU dimension of conflict.
With Salience-Based Congruence between Parties and Voters Nathalie Giger (University of Geneva) and I enrich conventional understandings of policy congruence by incorporating salience into models of representation. Moreover, we contend that salience should be conceived and measured at the citizens' level and discuss the merits of personal issue salience. Contrary to previous works that modeled salience as a macro-level variable, we explain why salience as an individual-level variable can provide a sound micro-foundation of the causal link between salience, proximity and the quality of representation. Our argument rests on the assumption that citizens prioritize among issues and that important issues exert a stronger influence than non-salient issues or broad ideological orientations on their selection of parties. The important salience plays in the alignment of parties and voters becomes evident in my collaborative work with Markus Wagner (University of Vienna) and Johanna Willmann (Stony Brook) on Electoral Choice between Ideological Dimensions . In this study, we focus on a significant segment of the West European population that blends left-wing economic with traditional/authoritarian socio-cultural views and analyze their electoral choices in the absence of parties offering their specific package of policy positions. We argue and demonstrate empirically that the party preferences of left-authoritarian voters are shaped by their level of concern about the economy and immigration. The focus of this paper is therefore on how individual-level issue concerns shape the way in which policy distance influences decision-making at the ballot box. So, left-authoritarians prefer parties that defend similar economic views if they are concerned about the economic situation, but they prefer parties that are close to them on the socio-cultural dimension if they are worried about immigration. Thus, we present evidence that voter-level concern for each dimension is central to determining how left-authoritarians choose a party to support. We show that left-authoritarians generally privilege economic over socio-cultural congruence. These findings are theoretically relevant because they uncover how voters choose between parties in situations where there is no fully congruent option. Building on the memory model of information processing, we argue that the standards by which we judge parties can change depending on which issues and problems currently concern us most. Our findings are thus related to, and add to, the recent literature highlighting the importance of salience to issue voting. While we concentrate on a particular segment of the European population, our theory is therefore broadly applicable as well. Second, our findings are empirically important because they examine a section of European voters that is consistently unrepresented by any one party but crucial to contemporary Western European politics. This may be particularly true at the current time, as popular dissatisfaction with economic conditions in Europe is coupled with an increase in anti-immigration sentiment. Arguably, left-authoritarian attitudes capture the current mood well and are likely to remain electorally important for some time to come. Our findings also highlight when these voters might choose to support radical-right parties; thus, our findings generalise the argument that support for such parties is greater among voters who take electoral decisions based on their socio-cultural concerns.
Publications:
Journal Articles:
Book Chapters: